Can a trial be withheld for pending of quash petition ????

K K S V SOMESWAR
(Querist) 19 September 2022 This query is : Resolved

A criminal case was filed againt B on 30.6.2021 u/s 507 IPC. The case was posted on 28.10.2022 in criminal court. A quash petition was filed by advocate of B on 18.4.2022 in High Court. It came for hearing on 13.6.2022 and the Honorable justice gave an order to issue a notice to the respondent and also allowed B to attend for trial only when necessary. The notice was served on respondent but was returned due to door locked. After 13.6.2022 the case has not come on bench so far and also doubt of getting stay or quash before 28.10.2022. can a petition be filed in trial court to postpone trial till quash petition is cleared ??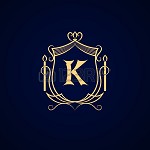 Kishor Mehta
(Expert) 23 September 2022

A specific quash order from the Hon High Court is necessary to with hold the proceedings of the lower court.
---