Builder failed to give approved project number of axis bank

Querist : Anonymous (Querist) 27 April 2021 This query is : Resolved

I hv bought underconstrucion flat linked with construction method of the builder and at the time of sale they hv informed me that axis bank apf number is under process and they get it very soon even in broucher they hv mentioned axis bank name as under process banking partner and home loan provider now I hv done registration of Flat and builder are sending demand notice as per schedule I hv sent many emails asking builder to give apf number but evertime they informed me that it is under process and they will get it very soon now buikder has sent me demand letter but it is not possible to pay from my own funds even I hv given sanction letter of axis bank to builder and in my case only axis bank is giving me higher amount now what should I do pl help SHIRISH PAWAR, 7738990900
(Expert) 27 April 2021

Hello,

Try to avail the home loan from other financial institutions. The builder has issued brouchers mentioning the axis bank name. So if now the builder is not able to approve the project and a home loan from another financial institution is not possible then you have to ask the builder to refund the amount. You can send legal notice and if the builder doesn't comply then you can file a complaint before the consumer forum.

Advocate Bhartesh goyal
(Expert) 27 April 2021

Yes non providing you apf number of bank by builder amounts his deficiency in services.In such situation it will be better to you to cancel the deal and claim the refund of amount which you have paid him Issue legal notice in this regard and if notice is not complied with then file complaint before District Consumer Forum.

Shilesh Patel
(Expert) 27 April 2021

agreed with the above expert.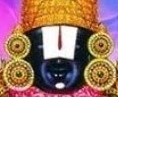 kavksatyanarayana
(Expert) 27 April 2021

I agreed with the advice of the above experts. But before purchase, this is your minimum responsibility to check all the details provided by the builder and you have to consult Axis bank authorities whether they will provide the loan or not. File a case before the Consumer Forum.

Querist : Anonymous (Querist) 28 April 2021

SIR IF I WILL CANCEL THE DEAL THEN AS PER REGISTERED AGREEMENT DATED 10.12.2020 BUILDER IS ENTITLED TO DEDUCT 20% PLUS BROKER EXPENSES PAID NOW WHAT SHOULD I DO

Advocate Bhartesh goyal
(Expert) 28 April 2021

It's builder's fault/deficiency of not providing you apf number due to which you have to take steps to cancel the deal in such a scenario builder is not entitled to deduct 20% and broker expenses.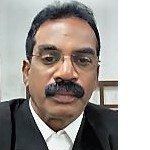 T. Kalaiselvan, Advocate
(Expert) 21 May 2021

You may not be able to cancel the registered document unilaterally.
You need the cooperation of the builder to cancel the registered sale agreement.
The builder may not cooperate for this.
Obtaining loan is not the job of the builder.
The bank will not provide loan on the basis of the recommendation made by the builder.
If the bank is not sanctioning the loan then you may have to look for some other institution for loan.
By not providing the apf number by the builder, he is not reported to have committed a grave mistake.

The APF is a code or number issued by the bankers or financing companies dealing with real estate development and who provide home loans. The APF number is provided for a particular housing project.
The APF number is an indicator that the flat/ property will be delivered on time, as promised by the developer. The APF Number is a seal of authenticity. The APF Number tells you that the builder is reputed and authentic, the project was well inspected, and that the repayment of loan is safe.

Therefore any case filed against the builder for not providing the APF number may not be maintainable, in my opinion.


---