Board resolution

Querist : Anonymous (Querist) 23 April 2018 This query is : Resolved

We are a firm having suit for money against a Gurgaon based company. At the time of filing written reply (18 years back) and at Cross examination, they did not file Board Resolution. My new lawyer raised the point in additional Issues, to which the judge agreed and asked the respondent to submit these resolutions. They are fabricating the same in previous date. Can they produce these at this stage. If, no under which section, we can counter them. Any other point to our favour ?.

Thanking you very much & with Best Regards.



P. Venu
(Expert) 25 April 2018

What is the opinion of your new lawyer?

Querist : Anonymous (Querist) 25 April 2018

She is of opinion that since we have raised the additional issue at this stage, they can file it. Also please tell me that Board Resolution has to be true copy (hand written as in the Minutes Book) or it can be typed and submitted.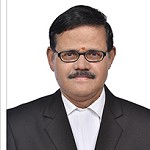 BAALASUBRAMANNYAMM
(Expert) 25 April 2018

If you have such a doubt, you can ask the party to produce the Original Minutes Book, through court by filing an application.

Querist : Anonymous (Querist) 25 April 2018

Thank you for your advice. We will surely ask for the Minutes Book. By the way Resolution is true copy ( Hand Written) as written in the Minutes Book ( Hand Written) or can be typed )
W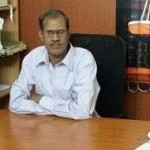 KISHAN DUTT RETD JUDGE
(Expert) 05 June 2018

Dear Sir,
You must have objected such direction of the judge. Alternatively you may challenge such order if any passed by the judge. Alternatively after production of such resolution you may challenge the same before the High Court saying that the pleadings cannot be improved by producing such document after lapse of 18years. Non production of such material document at the initial stage goes to the root of the maintainability of the suit.


Guest (Expert) 05 June 2018

The following points need be clarified:
1) Board resolution of which nature and for what specific purpose?
2) Does not your own lawyer know the process, as you have raised the question here?
3) Was there any specific reason that your lawyers preferred to keep sleeping over the issue for such a long period of 18 years?
4) Is there any specific reason that you are compelled to keep yourself hidden in the garb of an anonymous person?

To be frank, due to all these things, your query does not seem to pertain to some real problem.


---
You need to be the querist or approved LAWyersclub expert to take part in this query .