Binding agreement

Querist : Anonymous (Querist) 23 September 2022 This query is : Resolved

Our close relatives an Uncle and his nephew are residing .in Uttar Pradesh in a house in the name of the nephew but some amount was paid by uncle also when the house was purchased. Now the nephew is selling that house and asking his uncle to vacate the house and assures his uncle that he will pay and amount of rupees 15 lakh to him when registry of the house is done. However, the uncle does not have faith in his nephew, who is a crook The uncle apprehends that the crook nephew will not pay him anything after registry once he vacates the house.

Please advise whether an agreement at the time of vacation of the house by the uncle before registry can be entered into between the nephew and the uncle binding the nephew to pay Rs. 15 lakh to the uncle after he receives the selling amount at the time of registry. If so, please advise
1. What will be the value of stamp paper in Utter Predesh on which such an agreement should be entered into.
2. Whether such agreement is required to be registered.

Besides, what other Options are available to the Uncle by which Nephew can be bound to pay Rs. 15/- lakh to the uncle after he receives selling amount on registry of the house.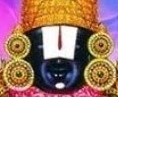 kavksatyanarayana
(Expert) 23 September 2022

The nephew may execute an agreement on Stamp Paper Rs.10/- in favour of his uncle that he will pay an amount of Rs.15/-lacs after he sells the house.

Querist : Anonymous (Querist) 24 September 2022

THANKS SIR

BUT SIR WILL THIS AGREEMENT BE ON RUPEES 10 STAMP PAPER ONLY IN UTTER PRADESH AND REGISTRATION OF THIS AGREEMENT IS NOT REQUIRED?

PLEASE ADVISE OTHER OPTIONS FOR BINDING THE NEPHEW, WHO IS CROOK.


Advocate Bhartesh goyal

(Expert) 24 September 2022

Apart from agreement your uncle should get exrcuted a prommissory note for Rs 1500000/- also.

Dr J C Vashista
(Expert) 25 September 2022

The nephew should execute an agreement / MoU in favour of his uncle on a stamp paper of Rs. 100/- with a post-dated cheque and a promissory note for the amount before vacating the house forcibly and illegally occupied by his uncle.
---