Basic facility like 12 feet approach road to my house

Querist : Anonymous (Querist) 23 September 2023 This query is : Resolved

Sir,

I am an Ex-serviceman and have my own house and land property. In front of our house was a vacant barren small area of Govt forest land. As our crops on land on the bank of Kali River were flooding all crops were taken away. For livelihood, vacant Govt forest land was cultivated by parents since 1977. The third party came and threatened my mother who was living alone in our house after my father's death in 1997 and encroached on that land with a boundary wall and built a small house with electricity from Govt during August 2011 leaving no approach road to us. The matter was reported to the local area circle duty forester, Village Panchayat, and all concerned district authorities and complained to the Police by old age mother with great difficulties. I have also sent a request to protect my mother from the Army side on duty to DC and SP. Presently we are using the neighbor's way for the day-to-day habitant and finding it very difficult to pass from the small way. And also they may stop at any time of that way for us. Keeping in view of safety, security, and welfare of a soldier, I have requested a 12-foot approach road from my house to the main road from the existing old road from the forest land to the village panchayat, Taluka Panchayat, Zilla Panchayat, Tehsildar, and the DC and DFO. But to date, I have not got approach road as a soldier welfare. I have no way to approach the main road due to encroachment on government forest land and the boundary wall by a third party. As an ESM what can I do with this situation? Please suggest and help me out with a permanent solution.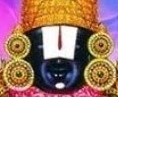 kavksatyanarayana
(Expert) 23 September 2023

It is a government land how did your parents occupy and then the third party occupy it? No person can use the government land which is against to law.

Querist : Anonymous (Querist) 23 September 2023

Sir,
I have no approach road to the main road either side due to encrochment with boundary wall. Please advise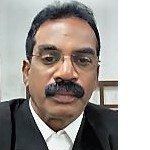 T. Kalaiselvan, Advocate
(Expert) 24 September 2023

You have repeated the same query in a different manner in another thread of this forum.
You have been advised to file a suit for mandatory injunction, easement rights and permanent injunction.
Please be aware that by repeatedly mentioning that you are an ex serviceman you can attract the sympathy of the members of this forum and can get the desired advise. . We are here to provide the solutions and remedies to anyone who is facing problems and unable to proceed further becasue of lack of knowledge and legal rights.
Hence there is no necessity for you to repeatedly say that the ex-serviceman is suffering from this plights, of course your problems will be addressed even if you are not an ex-serviceman.


Querist : Anonymous (Querist) 24 September 2023

Sorry sir and thank you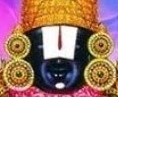 kavksatyanarayana
(Expert) 24 September 2023

ok.sir..............................................
---