Bank refuses to return property documents

chirag patel
(Querist) 08 April 2021 This query is : Resolved

if bank refuses to return original property documents even after full and final payment of home loan account citing the outstanding in credit card and personal loan account, which court to be approached..can bank refuse to return original property documents like this.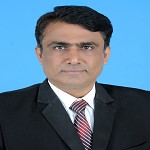 Sankaranarayanan
(Expert) 08 April 2021

if not then send a letter to ombudsman with full details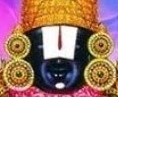 kavksatyanarayana
(Expert) 08 April 2021

Before taking a home loan, did the bank authorities ask you for documents for Credit Card, personal loan, and a home loan? If so they will not return the documents. If you have taken a home loan on the documents, then the bank authorities shall give you the documents after the loan is cleared.

Advocate Bhartesh goyal
(Expert) 08 April 2021

If you availed home loan from bank on equitable mortgage of property and deposited original documents of property to bank and repaid the same and closed the loan account then bank has no authority and power to retain your property documents ( original ) .If bank retains and refuse to return the documents then it amounts deficiency in banks services and unfair trade practice .You may knock the doors of Consumer Forum and claim your property documents along with compensation towards mental and physical agony.

Advocate M.Bhadra
(Expert) 08 April 2021

The bank will return your original documents and issue a closure letter stating that there is no outstanding amount. It will also give a N.O.C stating that it no longer has an interest in the property. If mortgage has been registered, then a Release Deed of Mortgage should be registered. The borrower and a representative of the bank need to be present for this. However, if the mortgage is not registered, the bank will simply returns the title deeds.

Failing which you can file a case against the bank in District Consumer Forum for deficiency of service.

krishna mohan
(Expert) 09 April 2021

Bank is forcing you to clear outstanding. Technically they can not retain the title deeds and Mortgage deed once full account is settled. Send letter to Grievance Cell Head and file on line complaint in Ombudsman referring only to housing loan issue, they will take action.

chirag patel
(Querist) 09 April 2021

i had already registered grievance on banking ombudsman but they are saying that they cant interfere in this case.

chirag patel
(Querist) 09 April 2021

can i file FIR AGAINST THE BANK UNDER ANY IPC SECTION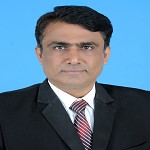 Sankaranarayanan
(Expert) 11 April 2021

Better to approach local lawyer and initiate action accordingly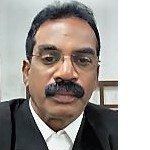 T. Kalaiselvan, Advocate
(Expert) 22 May 2021

The bank cannot take law into their hands.
They cannot refuse to return the title documents once the home loan has been fully discharged.
The outstanding credit card loan or any other loan not connected with this mortgage loan cannot be cited as a reason for not returning the title document along with an endorsement of 'no due certificate'.
You may fist issue a legal notice to the bank demanding return of the title documents, if the bank is giving in writing about the reason to not to return the documents, you may drag the bank to consumer forum for relief and also compensation for the mental agony they caused you on this.

---