Bank refuses to return property documents

chirag patel
(Querist) 08 February 2021 This query is : Resolved

I HAD TAKEN LOAN FROM ONE PRIVATE BANK AND AFTER COMPLETING THE FORECLOSURE OF THE LOAN ACCOUNT BANK REFUSES TO HAND OVER THE PROPERTY DOCUMENTS (ORIGINAL) WHICH ARE WITH BANK. I HAD A DISPUTE WITH THE BANK WITH THE CREDIT CARD DUES. CAN BANK HOLD MY PROPERTY DOCUMENTS EVEN AFTER MAKING PAYMENT IN FULL FOR MY HOME LOAN. WHAT ARE MY RIGHTS....

Advocate Bhartesh goyal
(Expert) 08 February 2021

No, Bank can't retain your property document when you have repaid the entire loan amount alongwith interest and other charges.Issue legal notice to bank and demand your property documents and if notice not complied with then file complaint before Consumer Forum ..It is not only deficiency of bank but also unfair trade practice of bank.

Guest (Expert) 08 February 2021

Bank should not mark any Lien to the Property Mortgaged to any other irrelevant accounts like Credit Card Outstanding etc which is Obviously Illegal. First Send an Notice to the concerned Bank marking Copies to their Head Office and RBI Head Office and you would Certainly get the Results in 30 working days

P. Venu
(Expert) 09 February 2021

You have option to approach the Banking Ombudsman as well.

krishna mohan
(Expert) 10 February 2021

You can make a written complaint to Grievance Officer, CMD of the Bank to return the title deeds and release from MoD. You can complain online in Ombudsman of your region for quick remedy. If nothing comes out you can approach Consumer Forum with the help of legal expert practising in Consumer Court for legal remedy.

chirag patel
(Querist) 12 February 2021

need more replies from other lawyers also.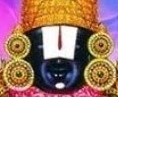 kavksatyanarayana
(Expert) 12 February 2021

Home loan and credit card loan are different. You have cleared the home loan. Hence the bank cannot retain the original document. File a case against the Bank. Consult local advocate.
---