application for setting aside ex parte decree

ankit gupta
(Querist) 11 September 2010 This query is : Resolved

hi there

please send me a format of application for setting aside ex parte decree.

do we need to enclose an affivadit after the application and a verification of the same.?

please tell me elaborately ho to draft such application.

if possible please do explian me telephonically my contact no is 9891803682.

i will be highly obliged to you.

regards

ankit gupta

M/s. Y-not legal services
(Expert) 11 September 2010

The provision is order 9 rule 13 of c.p.c. You have to file an affidavit along with your petition. Kindly consult your advocate counsel.

DEFENSE ADVOCATE.-firmaction@g
(Expert) 11 September 2010

No format will work since situations are defferent.

Devajyoti Barman
(Expert) 11 September 2010

The provision is order 9 rule 13 cpc and there is no standard format for it. You have elaborate the grounds behind your not participating the trial. For any doubt , you could post your query again on this issue.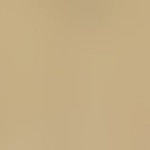 Vinoba
(Expert) 12 September 2010

Hello,
Order 9 Rule 13 of Civil Procedure code is the provision under which an application to set-aside the exparte decree has to be filed. It is obvious that the petition should be supported by an affidavit. The affidavit should be drafted in 1st person by elaborating the circumstances which forced you to abstain from court on the date on which the exparte decree was passed. If your absence is due to medical reasons, then you can always file documents to prove your contention. There is no straight jacket formula for drafting an interlocutory application. Still I am attaching herewith a copy of the affidavit with petition for your perusal.
L. Vinoba
Advocate

Satyendra Kumar Pandey
(Expert) 13 September 2010

The reply of experts is sufficient for your query & if you need more specific then contact with me on 9452347871 or 9460263991.

GIRISH SULE
(Expert) 13 September 2010

1. Please take recourse to O-9 R-13 of Cpc.
2. Filing of affidavit is must .
3. You have to make outa primafacie case along with sufficient cause.
4. If you are filing this appln beypnd limitation , you have tofile apln for condonation of delay .
5.


Sachin Bhatia
(Expert) 18 November 2011

Format of an application to set aside a decree passed ex parte

Important points
1. An ex parte decree is a decree that is passed by the court in absence of any response from the defendant as per Order 9 Rule 6 of CPC.
2. As per Order 9 Rule 13, the defendant may apply before the court that passed the decree to set it aside on the following grounds:
1. If he satisfies the court that the summons was not duly served
2. he was prevented by any other sufficient cause from attending the hearing. For example, bona fide mistake as to the date or hearing, late arrival of train, etc. are sufficient causes for absence of the defendant. Such an application for setting aside may be made within 30 days from the date of decree as per Section 123 of Limitation Act.

________________________________________
In the Court of Civil Judge Class - I at Indore

Suit No. 1234 / 2009
A. B. s/o B. C.
123, A B Road, Indore, MP ......................................... Plaintiff

Vs.

M. N. s/o O. P.
456, A B Road, Indore, MP ......................................... Respondent/Applicant

Application under Order IX Rule 13 of CPC, 1908

The respondent/applicant respectfully states as follows : -

(1) The Plaintiff filed the above suit which was decreed ex-parte against the applicant on 10/10/2009.

(2) The applicant came of know of this fact on 15/10/2009, when a demand notice was served on him by the plaintiff for the decretal amount.

(3) The plaintiff obtained the decree by suppression of material facts.

(4) The summons in the said case was not served at all on the respondent/applicant.

(4) The respondent/applicant could not enter appearance in the said case by reason on non-service of the summons.

(5) Relief Claimed: The applicant accordingly prays that the decree passed ex parte on 10/10/2009 against the applicant in the aforementioned case be set aside and the aforementioned case be tried in presence of the applicant.



Place: …………………. (Signature of the applicant)
Date: …………………..

YYY
Advocate for Respondent/Applicant


Verification

I, M. N. s/o O. P. , do hereby verify that the contents from paras 1 to 5 are correct and true to the best of my knowledge and the rest of the contents are based on legal advice, which I believe to be true. Affirmed at Indore this 4th Day of September 2009.

(Signature)
Respondent/Applicant

---
You need to be the querist or approved LAWyersclub expert to take part in this query .