Apartment maintenance issues!

crpc
(Querist) 29 July 2022 This query is : Resolved

All Respected Advocates,

I am the Tanent at third floor flat of an apartment,

For common issues like elevator , water , electricity each of owner is equally responsible to maintain.

Since more then a month elevator is stopped. For lift repairing some 1.68L INR amount is required. Let us say it for it each flat owner need to pay some 12K, 12K×14=168K.

Issue: Few ground floor owners are saying and rigid on statement "We are not using hence we are not willing to pay". Even after requesting multiple times by other owners these people are not willing to pay. They are becoming rigid.

Question: What's I via me or my owner can seek a legal remedy against such owners ? Approximately 6 flats are remain unpaid. Hence due to them other residents of apartment are getting troubled but these owners don't care.

Who and what can be done here , this I want to know ?

Regards.
Ankur



crpc
(Querist) 30 July 2022

This is the stand who is having 5 flats at ground floor. He is denying to pay, now due to him and few more in total it will become 6 or 7 flats and two owner , they are denying to pay.

Problem : I put there even if some ground floor person got fracture in an accident, same will also use ,but these people are not in mood to listen anybody , these people cares only there money and due to this others are unnecessary suffering due to stopped lift, including ill, old age people staying at higher floors of apartment.

"Hello all,

From,
Chandrashekar
G4

I had already told my opinion to Chalapathi Ji, that I am not willing to invest that much of amount for the change of lift. We have been cooperative even when we are spending an average of 18,000 per annum for AMC for the past 15 years, even though its of no use for me nor my tenants, there has been no request or complains from my tenants either on the non working lift or the requirement of it, I have never raised any objection while spending on left over money on lift so far, have been cooperative that much."

We are at Bangalore , so kindly suggest what can be done and to whom we all must approach. Due to one/two approximately 13 families are suffering.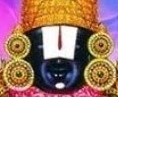 kavksatyanarayana
(Expert) 30 July 2022

Is it a legal query? Did you file any case against the society or the owner who doesn't wish to pay? So no legal issues are involved. If you have any doubts complain to the Dy.Registrar of Coop.Housing Societies.

crpc
(Querist) 30 July 2022

legal query in two aspects
1. they didnt form the association , 5 flat owner is land owner too.
land owner contacted builder and constructed 20 flats, and sold.
2. now that fellow chandrashekhar is creating all issues to bear maintenance responsibilities.

for same i m seeking legal action advice as other techniques has been failed. kindly suggest ...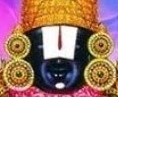 kavksatyanarayana
(Expert) 31 July 2022

You have to complain to the Dy. Registrar of Cooperative Housing Societies of your district with necessary enclosures by registered post. If you do not receive a response from the Registrar, file a case against that person.

P. Venu
(Expert) 31 July 2022

Is the apartment registered? If so, under which law?

crpc
(Querist) 01 August 2022

Respected P. Venu Ji and other learned advocates,

This I need to check. Association is not there for sure but about apartment registration status , we need to check. But as all the getting proper electricity bills then i think it should be registered.


But in smmary : 20 out of which 5 taken by this fellow who is land owner too, 1 more person also like same asking for some partial payment like 3000 /4000 when 12000 for each required from each ...

Among which 12 flats sold by builder and 8 flats sold by owner. The design of apartment is in such a way that no water of s flat can be controlled by anyone else same for electricity as also bescom.

Additionally due absence of association, each having equal authority, in fact 5 flats owners has 25% contro on things.

So on suggestion is requested.

Regards.
Ankur


crpc
(Querist) 04 August 2022


Actually may residents are saying that all owners will get triple penalty or need to heavy bribe. So, If we approach to court / dy reg of societies , will they take action on seller / builder only or on all owners if society due to absence of association?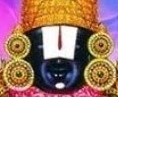 kavksatyanarayana
(Expert) 05 August 2022

Yes. You can complain to the Dy. Registrar of Cooperative Housing Societies of your District.
---