anticipatory bail in 138 cases inwhich warrant is pending

salilkumarp
(Querist) 28 September 2008 This query is : Resolved

sirs,
as everybody knows, anticipatory bail can be moved only in cases where the offences are non-bailable and there is apprehension of arrest.
here, in a 138 ni act case,accused failed to appear before the court on receipt of summons ,long back in 2006.now warrant is pending against the accused and 82 83 crpc steps are already taken.now the accused wants to surrender before the court.but,on , that when an accused is surrendeing in a LPC case ,even if it be in minor offence like 138 case, there is every chance o f court remanding him to judicial custody at least for one day.
to avoid this, accused wishes to file an anticipatory bail application in district court.
here my doubt is:
whether an accused can file an anticipatory bail application in a 138 ni case (bailable offence)in which non-bailable warrant is pendiding and accused is apprehending arrest ?



Apurva Kumar
(Expert) 28 September 2008

First of all it it is no law that only in n/b cases one can go for A/B in some cases and urgent matter one go for A/B in bailable offences also if u need i can confirm it also.
Yes u can file A/B maximum that court will ask you to surrender first and then pray for relief in such you go for that u r ready to deposite the amount in dispute i think it shall work! all d bst by tkcr!

G. ARAVINTHAN
(Expert) 28 September 2008

i think he can get Anticipatory Bail in High Court and then proceed with the case.

ARVIND JAIN
(Expert) 29 September 2008

HE MAY APPLY TO SESSION ALSO FOR ANTICIPATORY BAIL.

ESTHERPRIYA
(Expert) 29 September 2008

Even an anticipatory bail is applied it will allowed with usual format of recalling the NBW pending before the court and the arrest is avoided but anyhow you cannot escape the provisions of law.

G. ARAVINTHAN
(Expert) 29 September 2008

NBW pending means ok. There may a possibility exist in getting Anticipatory Bail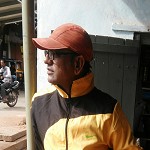 adv. rajeev ( rajoo )
(Expert) 17 April 2009

It is a baialable case and u told than NBW is issued. I think issued nbw is not yet executed, so quesion of filing anticipator bail is not necessary, just file a bail applicaion along with a warrant recall application u/s 70(2) of Cr.P.C..it issufficient. IN my opinion anticipatory bail will be not given because in the LC u have got a remedy. One of the advocates of our Bar had filed an anticipatory in NI act when NBW was not yet executed, but the Dist., judge refuged it.

Chattopadhyay Arghya
(Expert) 18 June 2013

whether court can refuse application to entertain without recording any ref to this effect? we know of rejecting application. But refusal stands on different footing.If it was refused or rejected? I think you mention right word, refused, as refused. the applicant was debarred from filing an A.B; is not it so? if it is so refused when court can refuse an application to be recorded and return without cancelling court fee?
---
You need to be the querist or approved LAWyersclub expert to take part in this query .