Agreement // Contract

Chetan
(Querist) 21 August 2010 This query is : Resolved

That A,B,C purchased a land for the purpose of Layouts but the A & B wants that C should not sell the plot of his share without the consent of A & BWhat type of agreement shall I have to make for that purpose ?Whether it will be lawful if yes pls provide provision And also post the draft of said draft Thanking uRegards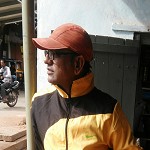 adv. rajeev ( rajoo )
(Expert) 21 August 2010

It will be a void agreement. The intention of the A & B is clear that if they sell the property it is OK, but C should not sell his plots. It is illegal. C may not agree for this.

Guest (Expert) 21 August 2010

YOU MAY WRITE AND MENTION ALL TERMS AND CONDITIONS IN THE SAID AGREEMENT AND GET THE SAME REGISTERED.REGARDS .

Sachin Bhatia
(Expert) 21 August 2010

You can make contract on such conditions better to consult local advocate for drafting.

Deekshitulu.V.S.R
(Expert) 21 August 2010

Any contract or agreement between the parties which is not hit by illegality or immorality or against a statute, is valid. It is for the party to think before putting his signature. If C agrees for such a course then he has to reap consequences of the same, It cannot be said illegal. The agreement is between the parties.

nidhi kalia
(Expert) 21 August 2010

I DO AGREE WITH MR.DEEKSHITULU

s.subramanian
(Expert) 21 August 2010

Ordinarily C,who is a co-owner,cannot be prevented from selling his undivided share. If such alienation is to be prevented legally,advise ABC to form a registered partnership and convert the property into a partnership property. That will prevent alienation by any one of them without the consent and knowledge of the other.No other type of documentation is legal and possible.

Devajyoti Barman
(Expert) 23 August 2010

That type of agreement would not be legally enforcible. Rather the right of first offer in the even of transfer can be incorporated.

c n vittal rao
(Expert) 26 August 2010

Transfer of property is the hallmark of ownership it cannot restricted by agreements such agreements are void ab initio mr subramaniam has got it right that is the only viable option
---