Affidavite - At time of leaving Job

Querist : Anonymous (Querist) 14 November 2009 This query is : Resolved

An employee while leaving a job signs a affidavit in front of Notary in which employers inserts a clause that employee will not take up a job with a competitor who is involved in similar business for next three years.
Any such condition was not mentioned in letter of employment.
Can an employer put any such condition on employee?
Can employer sue employee in case he takes up a job with competitor or starts his own business in similar area ? What could be the possible implication of such a case?
Does such affidavit violates fundamental rights of a citizen under constitution of Republic of India?
Can affidavit be null and void since employee didn't agree to any such term at the time of taking up job but at the time of exit he was pressed to sign such document? Any case law by SC?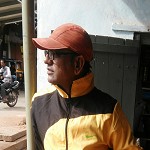 adv. rajeev ( rajoo )
(Expert) 14 November 2009

Dnt worry, you can do whatever you want. An affidavit is not an agreement and contract between you and employer.
An action aginst you by the employer on the basis of the affidvait amounts violation of rights. Such type of affidavit has no legal value.

Kiran Kumar
(Expert) 14 November 2009

in my opinion too such condition should have been a part of the original contract or original set of service conditions.

Raj Kumar Makkad
(Expert) 14 November 2009

No affidavit or agreement can be made contrary to law and in your case fundamental rights have openly been violated and you are not required to abide by the forcfully obtained affidavit from you contrary to appointment letter. so you can do what you require.

Sachin Bhatia
(Expert) 14 November 2009

Such condition in an affidavit is of no use, you can do whatever you want.

Querist : Anonymous (Querist) 14 November 2009

Thanks to all the experts. This is really a wonderful forum.
---
You need to be the querist or approved LAWyersclub expert to take part in this query .