Adive required on 498a case

Imran Kazi
(Querist) 21 July 2012 This query is : Resolved

Hi,
I need some help with my ongoing case of 498a.
My wife had filed a case for 498A against me, my mother and 2 sister in 2007.
We were arrested and granted bail after 3 days. Later my wife was not attending any dates in the criminal court. Then in 2008 she filed another case in family court for congugal rights and as part of this demanded for Rs7500 towards maintainance. When we approcah the family court for the first hearing, we were asked to visit the registrar for councelling, where she asked for divorce. I agreed to the divorce and signed a "consent of term" in front of the registrar that she will appear before the criminal court and work towards quashing the 498A case. And on the same day when the case is quashed, I will give her divorce as per the muslim law and return her all her belongings she brought at the time of marriage. However my wife didnt approach the criminal court for quashing of the case and instead kept pressuring me to give her divorce, which i didn't do.

Again till june 2012, she was not appearing in criminal court nor in family court on the given dates by the court. Now all of sudden after 5 years she has approach the criminal court and given her false statement against me and wants to pursue the criminal case.

Pls advice me as to how can i come out of this and prove my innocence to the court since my wife who has filed the case in 2007 and not appeared in court till 2012.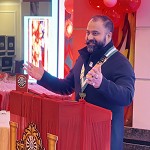 Arvind Sehdev
(Expert) 21 July 2012

The general practice from the wife's side is to the divorce they file a criminal case (to build up pressure on the husband to give her divorce).

If she is again pursuing this ask her what she exactly needs (ask your lawyer to talk to her lawyer). If it's divorce that she needs. FILE FOR A MUTUAL DIVORCE.

She won't let it go until you give her a divorce.

You should stop thinking about when you will or will not give her divorce but start thinking that this case will do bigger damage to you and your family.

My Advice: Give her the divorce.

And yes as for the delay. Ask for the reason for such a delay "In Court".

Imran Kazi
(Querist) 21 July 2012

Sir
I am ready to give her divorce but what about the case. She in front of the judge in criminal court didn't tell anything about divorce but told all false things like I was harrasing her for dowry and things like that which are not true. Now i am worried what will be the court verdict on this. Just with her statement and without any documentary evidence, can it go against me.

What do i save my self from this...

ajay sethi
(Expert) 21 July 2012

if you have harassed her for dowry she would need to substaniate her statement .has she lodged any police complaints in the past about demands of dowry .

if dowry paymnents have been made how were the payments made ? by cash or cheque? what is the source of funds ?

Imran Kazi
(Querist) 22 July 2012

Sir,

Not a single rupee was paid as dowry. She was from a poor family and knowing her financial condition, I had borne the entire expenses of the wedding. Simple Expenses like the beautician payment, to the vehicle (taxi) which she used for travelling from her home to the wedding place was provided by me or my family.We never harassed or demanded any dowry. But still in 2007 she seperated just after 3 months of marriage and filed a case of 498a against 4 of us.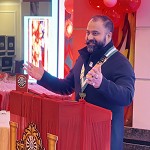 Arvind Sehdev
(Expert) 22 July 2012

then just take this plea in the court that she is doing all this for divorce which you are ready to give her.

trust me this wont go away till the time you give her divorce...

how much is she asking in divorce as one time maintenance ??
---
You need to be the querist or approved LAWyersclub expert to take part in this query .