About court summons

Guest (Querist) 18 August 2022 This query is : Resolved

If the court personal deliver the summons and the other party don't signed the summons as the spoce collect the summon. Is the believe that the summons are received?

Guest (Querist) 18 August 2022

Can the other party deny that they never received the summons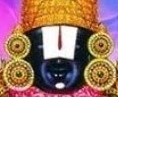 kavksatyanarayana
(Expert) 18 August 2022

Cannot deny......................................................

Dr J C Vashista
(Expert) 19 August 2022

Yes, the summoned party may deny / not accept / refuse, which is presumed "proper service" in terms of Section 27 of the General Clauses Act, 1897

Guest (Querist) 19 August 2022

The person who delivers the summons was from the court itself. He delivered it on the address and other party's spoce took it. And if there is lady(wife of the party) refuse to sign. You cannot force her.


Guest (Querist) 19 August 2022

The other party already refused the summons twice by post. This is the 3rd time we tried by the dilevery person call Najjar

Dr J C Vashista
(Expert) 20 August 2022

The summon delivery person is designated as "process server" an employee in Nazarat Branch of the court and not "nazar".
It is not necessary that the summoned person may personally refuse to accept summons. Any adult person available in the household shall be served (delivered) Court summons, who may or may not accept / sign, it does not make any difference, but it is presumed as proper service.
---