about acceptence of a petiton in district consumer forum

tarun
(Querist) 06 November 2008 This query is : Resolved

A motorcycle was found missing from a vehicle stand which is licensed/permitted to be run from city corporation Varanasi.The Consumer had retained the receipt given by the employees of the vehicle stand owner.The Police registered the case under Section 406I.P.C. and Insurance comany is saying that the claim can only be given when the COURT concerned would accept Final Report sent by POLICE.The District Consumer forum also is not entertaining the Petition and saying to go to Civil JUDGE which will take indefinite time and money while I think that it should be dealt under consumer laws for a quick remedy and as a Consumer I have a right to get a remedy from Consumer Forum.

tarun
(Querist) 06 November 2008

Please answe the querry.

Srinivas.B.S.S.T
(Expert) 07 November 2008

Yes you can file a consumer complaint. You are a consumer as you have avialed the service by paying fee.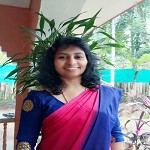 Adv.Shine Thomas
(Expert) 07 November 2008

yes,you can approach the Consumar Forum to get a speedy remedy.

smilingadvocate
(Expert) 07 November 2008

As you have insured with the Insurance company you and the insurance company isalso liable for loss of the vehicle and you can entertain theapplication before theconsumser fora prior to that you should have made aclaim before the insurance company and by enclosing the FIR Copy and theinsurance is bound to allowyour claim if it repudiates your cliam it has to state thereasons if not it has toallow you claim and no fora can deny entertaining your application

tarun
(Querist) 07 November 2008

So many thanks for your advise .

A. A. JOSE
(Expert) 08 November 2008

Dear Tarun,

I am inclined to perhaps slightly disappoint you by saying differently please. As you may be aware, the consumer courts decides cases in a summary fashion and as such in cases where claim required detailed evidence, they have the discretion to advise the complainant to approach the civil courts or other appropriate fora. You may kindly also refer reported judgements of Hon'ble Supreme Court in the matter of Synco Industries v/s.State Bank of Jaipur & Bikaner - (2002)2 SCC 1 and umpteen number of decisions of the National Commission such as (1996)2 CPJ83; (1999)2 CPJ 10; (1998) 1 CPJ 131; (2004) 1 CPJ 105; (2003)3 CPJ 60; (2004) 1 CPJ 105, etc.

With best wishes,

A.A. JOSE
---