498a quash with affidavit from ex-wife

Querist : Anonymous (Querist) 03 February 2023 This query is : Resolved

Hello

My ex-wife agreed to cooperate for 498a quash by giving affidavit after some out of court/private settlement amount is agreed.

1) Is affidavit enough to quash 498a in high court or does she also needs to come to high court to tell the same in front of judge?

2) I am worried if we give the settlement amount first in exchange for a notarized affidavit from ex-wife and then if judge expects her to attend to give the affidavit statement in person and if she does not show up, I am worried the judge may dismiss the petition if she is absent

3) are there successful petitions in past where 498a was quashed by legal affidavit from ex-wife without attending the high court by ex-wife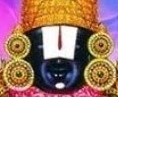 kavksatyanarayana

(Expert) 03 February 2023

You settle the issue through a compromise petition signed by both of you in court.

Querist : Anonymous (Querist) 03 February 2023

is presence in court necessary or signed petition from both parties enough in high court for quash? have a feeling my ex wife may not cooperate to come to court, however may give the affidavit or sign the petition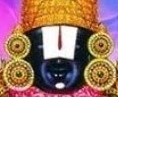 kavksatyanarayana

(Expert) 04 February 2023

Shall both present in court. Consult your advocate.

Dr J C Vashista
(Expert) 05 February 2023

Presence of both parties before the Court in mutual consent divorce and quashing of FIR (if any) is compulsory, until exempted through power of attorney.

Get MoU prepared by your lawyer and approved by other party or vice-versa setting out all terms and conditions of divorce including payment of agreed amount through Demand Draft in Court in 3 installments as
1/3rd at the time of recording statement in first motion
1/3rd at the time of recording second motion and balance
1/3rd at the time of quashing of FIR and other case(s)
It is to be endorsed in the decree of divorce.

---