498a

Shree Kamat
(Querist) 26 September 2009 This query is : Resolved

I got married in November 2007 and my wife left my home in December 2007 we never forced her to leave home she stayed at my home for only 8 days in that also she abused me and she had fight with my mother and my sister after leaving home she started sending threatening SMS and she created scene at my workplace but I never entertained her. After three months she filed complaint in police station and police arrested me, my mother, my sister and my brother in law. She filed s.498a and section 3 and 4 of Dowry Prohibition Act. (Stated mental and physical harassment and demand for dowry) against all of us. And s.323, 325 and rape charges on my brother in law. We got bail on the same day and charge sheet is presented within three month after that she filed defamation case on my sister and my brother in law and s.125 on me. She is a MBBS by profession. And she has demanded share in my mother's property and my sister and brother in laws property. We never demanded any dowry or single peny from anyone. In fact after leaving home my wife came at my home in the absence of us and took all the Jewelry which was gifted by us to her. She had also stated in the FIR that all the jewelry have been forcefully taken by us from her.
I don't understand what should I do because of this my family members are very disturbed are depressed and I am not getting proper guide from anyone.
Please guide me. Can I apply for quashing of this case if yes then kindly explain.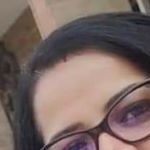 RAKHI BUDHIRAJA ADVOCATE
(Expert) 26 September 2009

Dear Shree Kamat,
I want to talk to u in person. Do call me at 09871158578/09711364956

Raj Kumar Makkad
(Expert) 26 September 2009

dont be impatient. Your case is not unik. almost 50% cases in such matters are same. Better u engage a competent local lawyer so that he may effectively handle your case. Your wife has got no right to get any share out of property of either of you. False allegations have no value before law because those cannot be proved before courts and without getting them proved, you cannot be punished. Dont afraid from the contents of FIR. It is true that you have to suffer harassment for some time but if you are true, she can do nothing against you. In case of any problme feel free to call me on my cell 09416058227

PARTHA P BORBORA
(Expert) 26 September 2009

I AGREE WITH MR MAKKAD.

Sachin Bhatia
(Expert) 26 September 2009

The situation is not new for any Lawyer, they are misusing the law's related to womens. You have to strongly face the trial's against you and your family. Better for you to engage a competent local lawyer so that he may effectively defend the case.

Good Luck
Sachin....

Shree Kamat
(Querist) 27 September 2009

can i go for quash of 498a and divorce in fast track


Sukhija
(Expert) 28 September 2009

what if u dont get favourable order? consult a lawyer and then take steps.
in ur case divorce is advisable and fight ur cases , prove ur innocence.
no , ur wife cannot ask or get property from ur relatives except u.

Shree Kamat
(Querist) 29 September 2009

i want to first release my mother, sister and brother in law from these cases. what should i do for that, kindly advice


Sachin Bhatia
(Expert) 04 October 2009

It is better for you to consult a local lawyer.

Shree Kamat
(Querist) 28 October 2009

now my wife has filed 420 against all of us and the alegations are that i am impotent and not able to do S*x with her and this was hidden from all my family members by me.

This case is in process and i my recd summons by next month.

Kindly advice on the same, whether i should consult any civil surgen and take report for the sake of evidence.
---
You need to be the querist or approved LAWyersclub expert to take part in this query .