3 Yr LLB

Happy Singh
(Querist) 23 July 2009 This query is : Resolved

i am CS final student, i want to know about LLB 3 years course, i have 42% marks in graduation from DU, completed in the year 2005, from where i can pursue LLB

A V Vishal
(Expert) 23 July 2009

I think 42% is not sufficient to join law course, most universities have 50% as cut off marks for admission, do contact DU to know whether you are eligible or not.

Happy Singh
(Querist) 23 July 2009

DU requires atleast 50%, but i want to know about any other University / collage where i can get easily admisson

A V Vishal
(Expert) 23 July 2009

It is the same with almost all the universities. No exceptions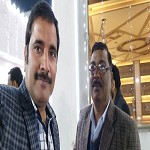 Sarvesh Kumar Sharma Advocate
(Expert) 23 July 2009

have you join entrance exam of ll.b.from roheilkhand univ.bareilly .
if you not apply then
now you try meerut univ.
the private collages of both univ.are taking admission in42%.marks in graduation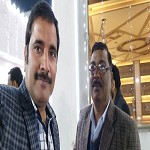 Sarvesh Kumar Sharma Advocate
(Expert) 24 July 2009

if you have more percentage in post graduation then therwe is no need of percentage in graduation.
if any body have any problem as mr. A.V. VISHAL have then i can confirm that.
my wife also have blow then 43% in graduation (she has 69% in post graduation)and she apply in ll.b. entrance in 2009 and she slected for the enterence exame.
now she has choice to take admission in private collage.
MR. VISHAL IS THINKING AND I AM CONFIFMED.

Happy Singh
(Querist) 25 July 2009

what is Minimum % required in Agra and Kurkshetra University for LLB (3 Yrs)
























charudureja
(Expert) 26 July 2009

the bar council of india has prescribed the minimum percentage for LLB is 45%in graduation for general candidates.so its useless n wastage of time and monwy if any college says they will give u admission

Happy Singh
(Querist) 27 July 2009

if there is any CS + LLB, he can solve my problem.

being a CS student, if i go for M.com (ICSI - IGNOU), in such case will i be eligible for getting admission in LLB (3 Yr) on the basis of M.com ? As i have less than 45% in my graduation

A V Vishal
(Expert) 27 July 2009

Happy
This link leads to Kurushetra University admission notification it says for 3 years LLB course the minimum marks in General Category is 45% and other categories i.e SC/ST is 40%
http://www.kukinfo.com/web2009/advt2.JPG

Further there is no link for law department on the Agra University website.

A V Vishal
(Expert) 27 July 2009

Information on Meerut University:
Programmes / classes: B.A.,LL.B. :for Regular and self finance course: Eligibility cadidates: For B.A.,LL.B. Higher School or Inter pass with 45% of marks
Intake (Number of Seats): B.A., LL.B. 80 (Eighty)

Happy Singh
(Querist) 28 July 2009

if bar council has declared min 45% for admission in LLB 3 yr, than how pvt. collages are taking admissions below 45%
---
You need to be the querist or approved LAWyersclub expert to take part in this query .