compulsory aadhar card for purchasing sim

Querist : Anonymous (Querist) 07 January 2021 This query is : Resolved

To
The learned professional colleague
Recently i went to a mobile store to purchase a SIM.
The salesman told me that I have to bring my original Aadhar card for linking the SIM with Aadhar.
I told him that as far as my knowledge as per Supreme court directive linking aadhar with sim is now not mandatory.
But the salesman told me that without Aadhar ling the SIM will not be activated.
My queries are
1. Is it mandatory to link Aadhar with SIM?
2. Whether my perception on The honorable Supreme Court judgement is Correct?
3. If my perception is correct then where I have to lodge complain against the telecom company?
Regards
Abhijit Majumder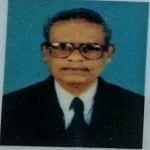 Isaac Gabriel
(Expert) 07 January 2021

If we talk of law we cannot avail the routine services.Any complaint is neglected, unless the court and Government demar the areas where Sahar is must, this trend of seeking adhar has become a fashion including hotels.

Guest (Expert) 07 January 2021

Aadhar Card No More Mandatory to get a mobile connection /SIM. How ever UIDAI would wait for Supreme Court Verdict on the requirement to verify the SIM by linking it with biometric 12 digit Aadhar number.

Querist : Anonymous (Querist) 07 January 2021

To
The Exparts
Thanks to all the respected experts particularly Sri N.J.S Rajkumar for immediate opinion.
Abhijit Majumder

Guest (Expert) 08 January 2021

Welcome Please .......Take Care

Hemant Agarwal
(Expert) 09 January 2021

The Shop Keeper insisted on your Aadhar Card because you are "ANONYMOUS"..

Keep Smiling .... Hemant Agarwal
VISIT: www.chshelpforum.com
---