Writ pettion in high court

Bani Misra
(Querist) 02 September 2019 This query is : Resolved


My father has a property.Two tenant is there.Eviction case is running
for both case.Both tenant have made construction extended to PWD area.
We have done so far is
1)Sumitted 3 lettet to local municipality
2)144 from District court
3)GD to Local Police station
4)RTI to PWD , asking they have issued permission for this or not.
PWD says , they have not issued any permission

While the case is pending , one of the Tenant break the wall and occupied and Extra room.
Another Tenant ,Open old wooden window and Door of the exiting house and block the portion with
Brisks and concreted.

My father want to revert this property revert as it was.
Can i file a single writ petition asking

1)Order municipality to Break illegal construction.
2)Oder Tenant to release extra occupied room.
3)Place the old wooden window and Door as it was.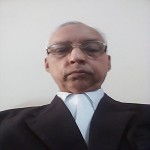 R.K Nanda
(Expert) 03 September 2019

You cannot file writ petition in hc.instead amend eviction petition stating new facts.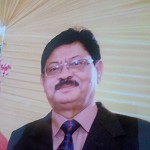 rajeev sharma
(Expert) 03 September 2019

writ may not be filed against a private person. state all these facts in an application before local court and request the court to issue commission to ascertain facts.
Other method is make complaints to district magistrate and superintending engineer of PWD along with proof, if they do not act act send reminders and then file a writ in High Court against District Magistrate and Superintending engineer PWD

P. Venu
(Expert) 03 September 2019

Your priority should be in evicting the tenants. Facts stated provide sufficient grounds.

Hemant Agarwal
(Expert) 10 September 2019

1. IF Tenant has encroached upon PWD area and made illegal alterations /additions in the property, THEN it will be construed that you as the Land Lord has consented to such illegal activities.
2. Put the Municipal office under due legal notice, informing the same and direct them to issue demolish & restore order to the Tenant. Failing this, you too would be implicated.
3. Consequent to above and using the above as a ground, file WP in local HC, seeking directions to the Municipal authorities to do the needful.
4. Consequent to above and with certified copies of above orders etc.... amend your civil court application, seeking eviction on ground of above illegal activities etc....

Keep Smiling .... Hemant Agarwal
VISIT: www.chshelpforum.com
---
You need to be the querist or approved LAWyersclub expert to take part in this query .