Urgent: Registrar of co-operative housing society

Ria
(Querist) 25 January 2011 This query is : Resolved

Respected experts,

I had filed a complaint with the Deputy Registrar of co-operative housing society, Thane, in August 2010. However he did take any action with regard to the complaint even after 5 months, on which I warned him that that I will file a Writ of Mandamus against him for not performing his statutory duties.

Later he conducted a meeting with the secretary (who resigned earlier) and the chairman of the building ( a non-resident) and myself (the complainant member).

It was discovered that the M-20 Bond was not filed by the committee, and various other documents required by society as per Maharashtra co-operative societies Act 1960 was not maintained.

Following this an Administrator was appointed by the Registrar for 3 months, that too after I pointed out that if M-20 Bond is not filed Hon'ble HC of Mumbai in a case, has directed that such committee is deemed to be dissolved and an administrator is to be appointed.

Now the Administrator in convenience with the society is trying to delay the taking of charge of the society.

My query is:

1)Is the registrar's proceedings governed by the Civil Procedure code ?

2) How can I legally keep a Tab on the actions of the administrator ?

3) Can a non-resident be a chairman of Co-operative housing society ?

Devajyoti Barman
(Expert) 25 January 2011

1. No
2. Bt Writ petition.
3. No unless directed by court.

Guest (Expert) 26 January 2011

WITH REFERENCE TO YOUR MATTER,KINDLY NOTE THAT.
1.YOU MAY REFER THE PROVISIONS OF MAH.COOP.SOC.ACT. AND ALSO OTHER RELEVENT ACTS IN THE AREA.AS YOU ARE LEGAL EXPERT YOU CAN HANDLE THE MATTER YOUR SELF.
2.YOU MAY KINDLY KEEP COOL AND CAREFULY HANDLE THE MATTER.DO NOT UNNECESSARILY INVITE ANY LEGAL BATTLE.
3.WHATEVER INFORMATION YOU WANT YOU MAY APPLY TO THE ADMINISTRATOR APPOINTED.IN CASE HE IS NOT RESPONDING THEN SIMPLE WAY IS TO SEND AN APPLICATION UNDER RIGHT TO INFORMATION ACT WITH RS.10/-COURT FEEE STAMPS AND ADDRESS THE SAME TO THE INFORMATION OFFICER OF COOP.DEPT OF GOVT OF MAH.AND SEND THE SAID APPLICATION BY REGISTERED POST A.D.OR SPEED POST A.D. IT WILL SAVE YOUR TIME MONEY AND ENERGY .YOU NEED NOT GO PERSONALY TO THE OFFICE OF SAID OFFICERS AS IT MAY UNNECESSARILY INVOLVE SOME ARGUMENTS AND UNPLEASENT INCIDENT. SO ACT SMART AND SEND RTI.APPLICATION.YOUR PURPOSE WILL BE SERVED.
IN CASE STILL YOU DO NOT GET RIGHT RESPONSE THEN YOU MAY FILE A WRIT PETITION TO THE HC.YOU WILL SUCCEED.GOOD LUCK.
DO WRITE FOR ANY FURTHER HELP.GOOD LUCK.
WITH BEST REGARDS TO YOU YOUR FAMILY AND FRIENDS.GOOD LUCK.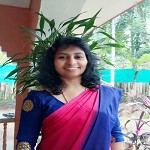 Adv.Shine Thomas
(Expert) 26 January 2011

the query is rightly resolved by Mr.Sony & Mr.Nandakumar

M V Gupta
(Expert) 27 January 2011

So far as ur 3rd. question is concerned, bye law 118 of the model bye laws of Housing Societies of Maharashtra does not disqualify a non resident memebr from being elected to the MC. Hence he can be elected as Chairman of the Society. As reagards keeping a tab on the actions of the Administrator is concerned, he acts as the MC of the Society during his tenure and as such is answerable to the Members of the Society and the Memebrs can seek replies to any issues raised by them. If he does not respond a complaint against him can be filed with Registar of Coop Societies and get him replcaced by another. WP is not maintainable as remedies are awailable under the MCS Act and the RIT Act. CPC is not applicable to the proceedings before the registrar.

Amit Minocha
(Expert) 28 January 2011

correctly advised by experts
---
You need to be the querist or approved LAWyersclub expert to take part in this query .