Unregistered society maintenance
Kavish Kathuria
(Querist) 21 September 2023 This query is : Resolved

Dear Sir,
We have 12 flats in the complex we stay in. Since we are just 12 flat owners, the society is unregistered. Currently the maintenance work is managed by one of the flat owner who is said to be the secretary of the complex. Most of the flat owners are not happy with the work managed by him and we wish to change the secretary of our complex. The current secretary is not ready to leave his post and threatens all other flat owners.
How can we take action against him and also how can we change the secretary of the complex? For unregistered societies, how do we appoint? Will it be on the basis of majority number of votes? Please provide your valuable legal assistance.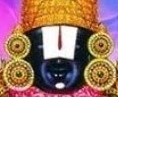 kavksatyanarayana
(Expert) 21 September 2023

All the owners of the flats shall conduct a meeting to form an RWA(Residents Welfare Association) which requires a minimum of 7 executives/members. From those 7 members you can call as 1. president/chairman, 2. vice-president, secretary, joint secretary, treasurer and other two members and make bylaws or download model from Google. then get the RWA registered with the Registrar of Societies under the Societies Act.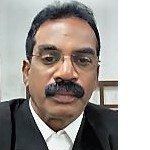 T. Kalaiselvan, Advocate
(Expert) 21 September 2023

The self styled secretary cannot impose his own rules or conditions, if he is not able to control or manage the situation, then he can stop acting for the welfare of the members of the complex.
What is the work of his that causes grievances to you or other members, specify, them and talk to him to change his ways or to leave the task to other interested persons.
If he is not listening then you can issue a legal notice and also give a complaint to the police for his extra judicial activity, i.e., by indulging in any arbitrary decision harming the interests of other owners or illegal activity or violating the human rights etc.
After that you can lodge a criminal complaint to the police also and file a suit for injunction to restrain him from interfering in such activities which cause injuries to the members living in the apartment complex

Dr. J C Vashista

(Expert) 23 September 2023

Get togather and oust him from the post of Secretary.

P. Venu
(Expert) 29 September 2023

Law has no remedy when you allow yourself to be overawed.
---