Typographical error in name of e-stamp purchaser

AJAY KUMAR RAJVANSHI
(Querist) 17 February 2022 This query is : Resolved

I paid for stamp duty for registration through a third party. But this vendor has inadvertently written 'Vijay' in place of 'Ajay' during the payment of stamp duty. However, in the registered agreement, my name is correct and also registration has been done with the correct name and issued index-2.

But now I am in confusion whether this can bring any problem in future to me as the payer name is different from the registered buyer name. Pls, help me to sort out the problem.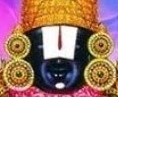 kavksatyanarayana
(Expert) 17 February 2022

You are lucky as the Registering Officer has not observed the difference in e-stamp. Otherwise, he certainly refuses the document. So keep quiet. There is no problem for you. If this mistake/omission is observed by any Inspecting Officer, necessary serious action will be taken against the registering officer for his grave irregularity.


AJAY KUMAR RAJVANSHI
(Querist) 17 February 2022

But keeping quiet is not an option for me. Because based on that agreement only I will get home loan. And the copies of echallan with different name are already attached with the agreement which will certainly be pointed out by any person doing scrutiny.

So, I have to find the solution at this stage only to avoid problems to me in future.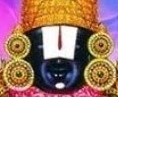 kavksatyanarayana
(Expert) 18 February 2022

If so again get a sale deed by canceling the previous deed. The vendor and vendee shall execute the cancellation of the sale deed.

Dr J C Vashista

(Expert) 19 February 2022

It does not affect transfer of title in the name of vendee (purchaser), hence nothing abnormal which may require to re-purchase stamp papers of same value and get re-registration and /or require to get a rectification deed.

AJAY KUMAR RAJVANSHI
(Querist) 19 February 2022

If i don't do any changes,
1 Then will I get any notice from department of stamp duty collection?
2 will I face any problem in sale of property in future??



Dr J C Vashista

(Expert) 19 February 2022

Answer to both the queries is negative.

AJAY KUMAR RAJVANSHI
(Querist) 19 February 2022

Thanku so much for ur valuable information.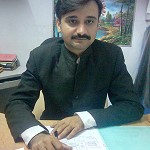 MUKUND KUMAR
(Expert) 20 February 2022

The main content of your query is the word "typographical error" and it is like so there is none kind of irregularity happened so don't worry about the title and obligations. Even if you are not satisfied, you just execute a correction/rectification document stating the same matter. It will be more then enough.
---