Transfer charges are being asked in double !!

Querist : Anonymous (Querist) 16 November 2023 This query is : Resolved

Dear Sir,

My father bought a flat from someone else in a gated society in UP before COVID.
I unfortunately lost him during COVID and now when I thought of transferring the flat on my name, I came to know that my father was the third buyer of that flat.
Buyer ONE bought the flat and paid the dues in full, then buyer TWO bought the flat from him and did not pay transfer charges to builder before selling that to my father. Now when I have asked builder to transfer the flat on my name, the builder is asking for escalated transfer charges according to new prices and that also in double since the second buyer did not pay those charges to them.
How can I be legally responsible to pay transfer charges of old owner and is there a limit to transfer charges or it is on free demand. Because before covid it was 50K and now they are asking 1.5Lac per transfer.
Can I object to this in any way and get the flat transferred on my name with NIL or minimum charges?
Please advise.

Warm Regards,
Amit

Querist : Anonymous (Querist) 16 November 2023

Further, to add I also want to inform the builder is demanding the transfer charges to be cleared immediately and threatening to proceed with first buyer only in case i delayed the charges as per his demand. The registry has not started yet as builder owe some dues to UPSIDA. But now builder say registry will start within current years and if I do not pay transfer dues in double he will send the name of first owner for registry and then I can do nothing. Clear blackmail it is....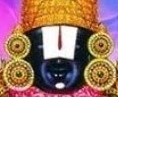 kavksatyanarayana
(Expert) 16 November 2023

Whether the "transfer fees" are supposed to be paid by the seller (old owner) to the society or not depends on the terms and conditions of the agreement made between the society and the seller.
You also need to consider whether any such terms i.e. transfer fees towards society are mentioned in your sale deed.

Chances are high that you have NO obligation to pay such transfer fees unless it is specifically mentioned in any document.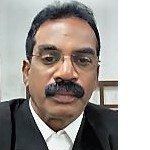 T. Kalaiselvan, Advocate
(Expert) 16 November 2023

It appears that there was no sale deed executed in favor of the first buyer nor in favor of the second buyer and also it is confirmed that there was no sale deed executed in favor of your father.
Thus what is the basis of all these three sale transaction?
If ther was no agreement between the first buyer, subsequent buyer and the builder then what is the basis of this sale or transfer of property?
Was there are any sale agreement between your father and the seller?
This appears to be that people have taken the law for granted and not observed even the minimal formalities as is required by law in this regard.
Taking advantage of this weak situation on yor side, the builder is demanding the huge amount in the name of transfer.
The builders will always be greedy despite earning a huge profits and they know the loopholes to escape the legal liability.
The ultimate sufferers will be the buyers.
If you want to avoid protracted legal proceedings, you may better compromise with the builder, negotiate the amount and get the job done at the earliest instead of maintaining tough stand and losing the opportunity to solve the issue permanently.



---