Stop cheque payment with sufficient funds.

Querist : Anonymous (Querist) 24 October 2018 This query is : Resolved

Sir, i have issued a cheque of Rs. 10,00,000 for April 2019. towards the final payment of divorce sattelment . Already i have paid 40,00,000/- to her. but now she refused to give divorce. is there any way to stop payment of this Rs.10 lacs cheque. kindly let me know what legal rules says regarding stop payment of cheque. Thanks SHIRISH PAWAR, 7738990900
(Expert) 24 October 2018

Yes you can stop the cheque however your wife may initiate legal proceedings which you have to fight out in the court.

Querist : Anonymous (Querist) 24 October 2018

Thanks but is it punishable ???.

Dr J C Vashista
(Expert) 25 October 2018

What prompted you to remain "anonymous" and seek obligation of experts which is against rule of this platform ?

Querist : Anonymous (Querist) 25 October 2018

Sir I am anil sharma and all details are available in my profile.

Guest (Expert) 25 October 2018

If you have appeared as anonymous, how any expert can access your profile to know your details, when hundreds of querists appear as anonymous and their profiles become inaccessible? When you preferred to remain anonymous while posting your query, how anyone can know that you are really Anil Sharma, as per your declaration, when nobody can check from your profile?

Further, when you can issue cheques worth 50 Lakhs, cannot you afford to pay a paltry sum of fee to some local lawyer to get some appropriate advice after getting your case related persons examined properly by him?

Still further, if you want to stop payment of your cheques, you may better take help of your banker.

But, still, if you shy to appear before anyone, you may better buy a small law book, named "The Negotiable Instruments Act" and read in solitude carefully to know, what rules of law say with reference to your issued cheques and decide for action.



H. S. Thukral
(Expert) 25 October 2018

Your liability arose only when the obligations under the settlement were observed by the parties. Since your wife is backing away from settlement, you are not to pay anything. You can well stop the payment.In case you receive a notice to make payment on returned cheque, do reply to uch notice.

Guest (Expert) 25 October 2018

@ Mr. HS Thukral,
First of all, as per my opinion, the problem does not have any reality. It can only be an academic query.

Secondly, if at all there is any truth in his description, the querist has failed to mention anywhere if some written agreement is there for divorce settlement. If her wife takes help of some smart lawyer, she can give good lessons of life to the drawer of the cheque for stop payment, may there be any written or unwritten commitment.


Querist : Anonymous (Querist) 25 October 2018

Yes there is in writting that she is recieved 40 lacs and this payment made online in respect of cheques given.and signed in police station in front of many persons and signed by witness.

H. S. Thukral
(Expert) 25 October 2018

Even if there is no settlement, the complainant being wife of the accused , if a complaint is ever filed, the presumption of cheque being issued against liability can be rebutted.

Guest (Expert) 25 October 2018

Your evasive reply can't make any sense of your problem. Payment made or cheque issued is not a proof of agreement for divorce. There is a marked difference between a written receipt or acknowledgment of cheque and written agreement. For a good lawyer, it is not difficult to create any liability of the drawer of cheque,



Guest (Expert) 25 October 2018

If a real case, which does not seem to be there, sit with some local lawyer discuss in detail and get solution for the same.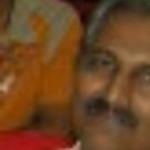 Bhaskaran Advocate
(Expert) 29 April 2019

She is rightly waiting to get the final payment to give divorce, so I think you pay it she will give divorce. Its that simple. If she does not then you can approach court. Stop payment will not work, you have to pay. Else you will be asked to by court.
---
You need to be the querist or approved LAWyersclub expert to take part in this query .