Stamp value for huf registration
Adv Ashish Kumar
(Querist) 29 January 2023 This query is : Resolved

How much value of stamp required for HUF registration in Uttar Pradesh. Kindly reply soon.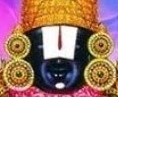 kavksatyanarayana
(Expert) 29 January 2023

To my best, it is a maximum of Rs.6000/- for a settlement deed in UP. But the stamp duties vary from one state to another state, you consult in local SRO.

Dr J C Vashista
(Expert) 30 January 2023

Stamp duty is a State subject, contact local Sub-Registrar / document writer / lawyer.

The term HUF stands for 'Hindu Undivided Family' and comprises all successors of a common male ancestor and includes their wives and unmarried daughters. A HUF Consists of a Karta, coparceners, and members. Karta manages the entire business and makes the final decision. Normally, the eldest member (Male or Female) of the family takes the position of Karta.

A HUF, as such, can consist of a very large number of members including female members as well as distant blood relatives in the male line. However, out of this, coparceners are only those males and females who are within 4 degrees of the lineal descendent from the common male ancestor.

The relevance of the concept of the coparcener is that only coparceners can ask for partition in the property. The other family members; i.e., other than coparceners in the HUF, have no direct claim over HUF property, but can claim only through the coparceners.
---