Slum property transfer and sale.

Querist : Anonymous (Querist) 21 November 2023 This query is : Resolved

Dear all
Kindly help me in this matter.
I have purchased property in slum in 2012 from Mr. X and execute sale deed, Affidavit and irrevocable power of attorney. All documents are Noterised.
But the property was in name of Mr. Y ( Brother of Mr.X) who has given power of attorney to Mr. X for maintenance and sale in 2000. ( Power of attorney is notarized)
My question is that
1. Can Mr.X sale the property me in 2012 on the basis of irrevocable power of attorney. ( Power of attorney is notarized and not registered in 2000)
2. In Annexure 2 the name of Mr. Y is appearing. How can I transfer the same in my name.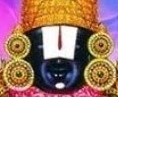 kavksatyanarayana
(Expert) 21 November 2023

The sale deed and other documents are only notarized but not registered. The sale deed shall be registered. Mr.Y executed POA in favour of his brother X in the year 2000, but X sold it in the year 2012, at that time Y is alive or not? Is the POA not revoked or cancelled? You shall obtain the sale deed from Y or X if POA is in force.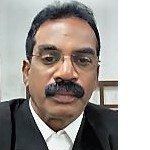 T. Kalaiselvan, Advocate

(Expert) 21 November 2023

Any transaction pertaining to immovable property has to be done through a registered document.
Hence sale of property through a notarised POA deed is invalid and illegal.
The POA agent is not having legal title to sell the property.
Besides it is not known that whether the property was transferred to your name by a registered sale deed or what because you have mentioned about an affidavit, and what is it?
Thus the seller had defective title hence the buyer's title is also defective, therefore you may first rectify the title after which you can get the revenue records transferred to your name
---