Sebi form isr-3 and form isr-1

Querist : Anonymous (Querist) 03 September 2023 This query is : Resolved

Hello Legal Folks,

I recently submitted Form ISR-3 to RTA LinkInTime India Pvt Ltd. for KYC updation. The form was downloaded from official SEBI website. The link is below:
https://www.sebi.gov.in › sebi_data › commondocs › nov-2021 › Form ISR-3_p.pdf

On the Form ISR-3 it is clearly stated that signature and address of witness is not required if the account holder signs the form and is ONLY required if account holder affixes THUMB impression.
* Signature of witness, along with name and address are required, if the account
holder affixes thumb impression, instead of signature

I have signed the form and so no witness address and signature was required. I sent the form to RTA and they rejected the form claiming I need to have witness address and signature. I have repeatedly tried to explain but LinkInTime keep replying that form is rejected because no witness address and signature.

It appears RTA LinkInTime is making their own rules and regulations and are not comply to SEBI requirements and rules which are now standard and needs to be adhered to by RTA and corporations.
I am now facing my physical share certificate to be sent to IEPF and this is going to cause me difficulty.

Can the legal folks guide me to take legal action against RTA and Bharat Forge Ltd who also is not taking any action in this matter. Thank you.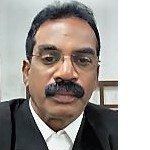 T. Kalaiselvan, Advocate
(Expert) 04 September 2023

You have two options before you, one is to get it witnessed and re-submit and the second option is to fight against them through legal forum.
---