restoreation of complaint dismissed in default of138 N.I

RAJINDER KUMAR GARG
(Querist) 12 July 2009 This query is : Resolved

can a Judicial Magistrate restore complaint which was dismissed in default for non appearance of a complaintant aswell an advocate when a date was fixed for summoning to the accused.

SANJAY DIXIT
(Expert) 12 July 2009

Efforts of Magistrate should be to dispose of case on merits instead of dismissing it in default.
In my opinion for a good and reasonable cause shown, the order of dismissal should be set aside and complaint should be restored.

Have a look for more details--
http://www.lawyersclubindia.com/forum/message_display.asp?group_id=3671

Swami Sadashiva Brahmendra Sar
(Expert) 12 July 2009

There are no specific provisions under CrPC for dismissal in default and restoration of a case. when the complainant does not appear , the accused shall be discharged in a warrant trial and shall be acquitted in a summons trial.
But,in such a situation,in my opinion, the complainant can move an application for recall of order under s 21 of the General Clauses Act which provides that power to pass an order includes power to correct, modify or recall that order.

Swami Sadashiva Brahmendra Sar
(Expert) 12 July 2009

Further, all courts, whether civil or criminal possess, in the absence of any express provision, as inherent in their constitution, all such powers as are necessary to do the right and to undo a wrong in course of administration of justice on the principle "quando lex aliquid alicui concedit, concedere videtur et id sine quo res esse non potest" (when the law gives a person anything it gives him that without which it cannot exist). See, decisions of supreme court in SLP No. 5565/2008 Priyavrat singh v. Syamji Sahay decided on 6/8/2008 and Sunder Babu v. TN decided on 19/02/2009

Kiran Kumar
(Expert) 12 July 2009

Mr. Garg,

dismissal of complaint in default for non appearance of complainant- Magistrate has no power to restore the complaint.

pls check

Bhagwant Singh v/s M/s Suresh Steel Industries 2003 (1) Criminal Court Cases 21 (P&H)

Monika Jindal v/s Pardeep Khanna 2006(1) Criminal Court Cases 958 (P&H)

Sir, u will have to file Revision Petition before the High Court.

PARTHA P BORBORA
(Expert) 12 July 2009

Mr Kiran kumar is right no magistrate has the power to alter or revew his own order.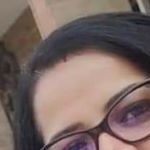 RAKHI BUDHIRAJA ADVOCATE
(Expert) 13 July 2009

I do agree with Mr. Kiran Kumar.

Mukul Aggarwal
(Expert) 16 July 2009

Magistrate does not have any power to restore the case or review his order in the light of adalat prasad judgement.

you can file appeal before session court for resoration..

Thanks
Mukul
---
You need to be the querist or approved LAWyersclub expert to take part in this query .