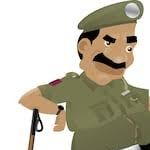 shyam lal
(Querist) 06 April 2022 This query is : Resolved

Land lord and tenant enter into a rental agreement in writing on ₹50 stamp paper for period of 11 months where in it is agreed upon rent to be paid in advance on the 1st day of every month.
The situation is the land lord takes cash only and does not give any receipts for the same.
Query what after 11 months the land lord asks to pay the entire rent as there is no proof payment.
What is way out in such a situation? Can the rent agreement be show to him that rent has been always paid in advance will this move be sufficient to stop him in his wrong intentions.