Regular bail in sections 8 & 12 of the pocso act, 2012

Querist : Anonymous (Querist) 18 September 2023 This query is : Resolved

Respected Sir/Madam,
I have been falsely implicated in a counter blast FIR U/s 8 & 12 of the POCSO Act, 2012 in the state of Jharkhand. Till date I am any how managing to evade arrest.

My Anticipatory Bail Petitions have been rejected by the Hon'ble Sessions Court, the Hon'ble High Court and unfortunately even by the Hon'ble Supreme Court. A Non Bailable Warrant has been issued against me.

I have not filed Quashing Petition U/s 482 of Cr.P.C. before the Hon'ble High Court yet which, I consider was desirable before approaching the Apex Court for Anticipatory Bail.

In above mentioned conditions, how many days tentatively I have to remain in Custody IF I SURRENDER BEFORE THE COURT AND PRAY FOR REGULAR BAIL.

And, also be kind enough to guide that whether a Quashing Petition will be tenable before the Hon'ble High Court?

I shall remain grateful to you always.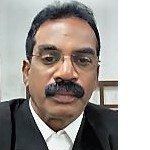 T. Kalaiselvan, Advocate
(Expert) 18 September 2023

The Special Judge may order the detention of the accused as he deems fit. Such period of detention shall not exceed 15 days.
There are several exceptions to the 15-day remand clause. According to Section 167(2)(a), a Magistrate, in this case, a Special Judge, has the power to extend the detention period in the following manner:

Detention of not more than 90 days when the alleged offence is punishable with imprisonment for 10 years, or for life, or is punishable with death.
A period of not more than 60 days for other offences. After the concerned period of detention is over, it is mandatory to give bail to the accused person.

The Supreme Court, in the State of T.N. v. Krishnaswami Naidu, made certain elongated observations with regard to remand under Section 167 of the CrPC which shall also be applicable under cases concerning POCSO. While examining Section 167, the court favoured the contention that the phrase 'Magistrate having jurisdiction' would not be applicable on a Special Judge who has the jurisdiction to try the POCSO case. The issue, in this case, was whether the absence of the term 'Special Judge' from Section 167 of the CrPC would exclude a Special Judge from having the same powers as a Magistrate.

Querist : Anonymous (Querist) 18 September 2023

You are great Shri Kakaiselvan Sir, Thanks 🙏..... Expecting just two more opinions from the esteemed EXPERTS gallery.....

Querist : Anonymous (Querist) 18 September 2023

Sorry for wrong spelling of your Respected Name Shri T. Kalaiselvan Sir.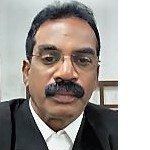 T. Kalaiselvan, Advocate
(Expert) 21 September 2023

Thank you for your appreciations, you may also discuss with your local advocate to explore any other possibility

P. Venu
(Expert) 29 September 2023

In my understanding, better option is in approaching the High Court u/S 482 for getting the FIR quashed.
---