Registration of trust deed in gurgaon.

Arun Chatterjee
(Querist) 20 September 2022 This query is : Resolved

We would like to set up a public and charitable trust in Gurgaon. we have drafted the Trust Deed but we need guidance on the process of payment stamp duty (INR 45/- in Gurgaon) and at which office to register. Please advise. Please also advise whether the stamp duty can be paid by adhesive stamps.
Arun Chatterjee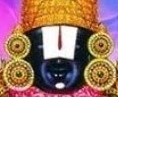 kavksatyanarayana

(Expert) 20 September 2022

In Gurgaon, stamp duty is not required for the registration of a Public and Charitable Trust. INR 65/- nearly is required for registration. However, consult a local lawyer or the Sub Registrar as the stamp duties and registration charges vary from one State to another State/UT. The Trust Deed shall be registered at the place where your trust office is located in which jurisdiction it falls.

Dr J C Vashista
(Expert) 21 September 2022

Approach Sub-Registrar in Laghu Sachivalaya Gurgaon for registration of Trust Deed, however, it is advisable to show the document of sale deed to a local prudent lawyer for proper appreciation, professional advise and necessary proceeding.


Arun Chatterjee
(Querist) 21 September 2022

Thanks for your responses. They really cleared my mind. Could you suggest the name of a local lawyer in Gurgaon who can vet the Trust Deed and help in getting the Trust Deed registered?

Dr J C Vashista
(Expert) 22 September 2022

You may contact Sh. Vinod Bhardwaj, Advocate

Arun Chatterjee
(Querist) 22 September 2022

Thanks. Could you please advise Sh. Vinod Bhardwaj's contact number?

Dr J C Vashista
(Expert) 22 September 2022

Please see your mail box.
If you could not get it, may call me.
---