Registered will

Querist : Anonymous (Querist) 20 November 2023 This query is : Resolved

Wanted to check with you: My father who passed away in 1999 made a registered will in my name, which says that after his death the ownership rights will go to my mother, and she can get the property transferred in her name too. And after her death, the property ownership will be in my name (son) and my sisters won't have any right in the property. the property is built by my father with a loan from the bank to buy the land and build the property. It's not an ancestorial property. Now we have taken NOC from the two sisters and myself and transferred the property in the name of my mom, basis this will.

My questions are :-

1. Whether or not my sisters can still claim their rights on this property?

2. And can my mother dispose this property and give the share to the sisters in cash?

look forward to hearing from you.

I also want to write my will, need help from a lawyer to write my WILL. Pls let me know, if i can connect with any good knowledgeable lawyer in Delhi for the same.

thanks/AB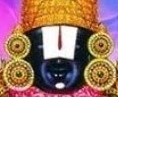 kavksatyanarayana
(Expert) 20 November 2023

You and your sisters have given NOC, which means you three persons released your rights over the property to your mother she is the property owner and she can dispose of it as she wishes and the amount may be given to anyone even to outsiders. You may please contact Sri Dr. J.C. Vashista of Delhi an expert on this forum and you can see his details on the top of this forum.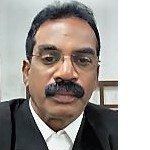 T. Kalaiselvan, Advocate

(Expert) 21 November 2023

1. No they cannot claim any share in the property on the basis of the recitals of the Will.
2. Your mother has only life interest hence the sale of property by her is not valid in law.
You can choose an expert lawyer hailing from Delhi area from this forum too.
.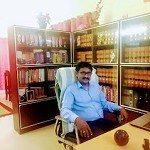 S.JEEVAGAN, Madurai.
(Expert) 23 November 2023

Sir,
As per the will of your father, your mother can enjoy the property during her lifetime without having any right to alienate the said property to any third party including your sisters. The interest in the said property will automatically devolve upon you after the lifetime of your mother. You will have the absolute ownership of the said property after your mother's lifetime. Once the ownership of the said property is transferred to you, you can deal with the said property as if the same is your self-acquired property without anyone's interference.
---