regarding traffic law

Shree.
(Querist) 19 August 2008 This query is : Resolved

I have a doubt its regarding traffic law

If a person is caught for over speeding and if he don't have money at that particular time to pay the fine is it legally permitted to get the charge sheet from the traffic police and can we pay it in the near by court after some time.
And in the mean time can we have our vehicle with us or the vehicle needs to be handed over to the police till we pay the fine . Could u kindly clarify me regarding this what does our law say with respect to this matter.

Srinivas.B.S.S.T
(Expert) 19 August 2008

Now in Andhra Pradesh they are issuing E-Challans. The police can seize the vehicle only when the proper document for proving the ownership i.e., R.C. Book was not produced. In all other cases such as speeding, jumping over the red light etc., the vehicle cannot be seized. But unfortunately no one dares to question the same.

nitin
(Expert) 19 August 2008

in the challan for over speeding mostly vehicle is not siezed, wellyou will get the summon for making the fine

with regards nitin

Shree.
(Querist) 19 August 2008

Does anyone clarifies the situation in Tamilnadu?

Shree.
(Querist) 03 September 2008

Does anyone clarifies the situation in Tamilnadu?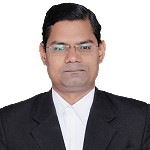 Jainodin shaikh
(Expert) 16 January 2009

Collect the challan. Go to the cour on the date mentioned for appearance before the Court (name of the court is mentioned in challan). In court plead guilty and pay the fine. Or apply for releasing on executing personal bond and conduct the trial.

B.B.R.Goud.
(Expert) 23 February 2009

the vehicle can only be seized only in case of non-production of R C book, by not below the rank of circle inspector of police or asst motor vehicle inspector, the acknowledgement in detailed pertaining to the vehicle is to be issued and informed to Regional Transport Officer.
remaining all cases, no one shall seize the vehicle except according to the law i.e illegal transports or accident cases or harbouring the criminals and transporting etc.
---
You need to be the querist or approved LAWyersclub expert to take part in this query .