Regarding mental harassment of my 3rd class kid

Querist : Anonymous (Querist) 20 November 2022 This query is : Resolved

Hi, I am a mother of 3rd class kid, he is studying in Sunflower Public School in Aligarh. The principal in that school is very mean, she continuously harras him. She is humiliating many children and their parents, many parents complain about her bad behavior. Kindly sue her from her position. My kid cry every day. He is harassed this much that he became introvert continuously. Such kind of principals or any authority in the school should be suspended from their post. Kindly help me. I am very afraid off her. Please I need help. I am very sad and upset.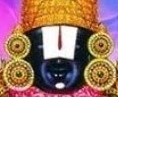 kavksatyanarayana
(Expert) 20 November 2022

The students of parents like you may report it to the District/Joint Director of the Educational Office of your district by registered post and ask him to inform you what action their office has taken in the matter using RTI.

Dr J C Vashista
(Expert) 21 November 2022

Have you raised the issues with Principal/ District Education Officer / Director of Education Utter Pardesh ?
If so, what is the response /
If not yet, get maximum parents united and send your representation to the Education authorities roping in local police.

K Rajasekharan
(Expert) 21 November 2022

This query provides nothing about the harassment, except that it is mental. The term mental harassment is a vague word which clearly denotes nothing concrete.

But it says the principal is a mean, dangerous lady of bad behaviour, a humiliator of many but not all, and she needs to be suspended and sued.

It says the name of the school and making it easy for anyone to know the name of the lady working as the principal, who works under a Director of the School. The school has a website which provides many details of the school in a quite transparent manner.

I am afraid the query is raised here with some ill motives or for defaming her. The statements characterised in the guise of a query, seeks no concrete legal question.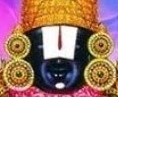 kavksatyanarayana
(Expert) 05 December 2022

It is still in open queries.
---