Redevelopment terrace offer issue

Querist : Anonymous (Querist) 04 February 2023 This query is : Open

Hello All,
I live in small building ,less than 10, we decided for redevelopment, my flat is 2bhk..big rooms but my terrace is also big, Now our Rera carpet is 65% and 35% is terrace space, builders are giving 30% on rera carpet but eating our terrace..for terrace they r giving just 25% of our existing terrace..so my net to net area of old and new practically remains same.I am only disagreeing with all., building is in excellent condition as of now .just completing 30 years but well maintained. What formulae can convince and can I hold the redevelopment ?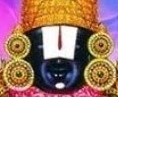 kavksatyanarayana
(Expert) 04 February 2023

You ask the builder to give you as per Rera norms otherwise, complain to RERA.

Querist : Anonymous (Querist) 04 February 2023

Thanks Satyanarayan ji, but RERA has no formulae for redevelopment...what I can read is its between owners and builders.. Whatever is the offer based on that we need to accept or reject.. Only our terrace is big..rest terrace is small like balcony...

Builders legally sell 100% of balcony or terrace as carpet area price .. So same norms why its not applied while they give redevelopment offers ? Why they want to reduce terrace space..as we r at loss in terms of area..

Dr J C Vashista
(Expert) 05 February 2023

Redevelopment plan has to be in consonance with State laws and approved by concerned authorities, where builder(s) and /owner(s) /occupier(s) have limited (legal) option accordingly it is advisable to consult a local prudent lawyer.

Querist : Anonymous (Querist) 13 February 2023

How existing residents can force for re redevelopment ? Can one pls guide..I am at loss as offers by builders as they r eating my terrace .other flat owners r not impacted as their terrace is smaller .
---