Recourse for non-payment of dues to research assistantship

Querist : Anonymous (Querist) 10 October 2022 This query is : Resolved

I worked in a research institute for approximately a year...the probation period being the same...but for the last 3 months, the institute has delayed payment of my stipend...and after six months of non-payment..is citing failure to meet deadlines and absence as an excuse even when I have submitted work without pay...is it better to file an FIR against the directors?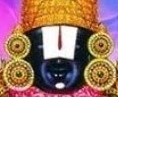 kavksatyanarayana
(Expert) 10 October 2022

No. You have to file a case in a court (CAT/HC) by consulting a local lawyer.

Sourav Das
(Expert) 11 October 2022

Claim your stipend along with interest. Issue legal notice through advocate, and proceed.

Pradipta Nath
(Expert) 13 October 2022

What are the terms and conditions?

Querist : Anonymous (Querist) 14 October 2022

that a probation period for 1 year would be considered, during which salary is subject to revision based on performance, starting with 10,000 INR per month....which was revised to 12,000 per month in December, 2021....company stopped giving salaries saying it has lost all my banking details..and i kept working without salary for March, April and June 2022....after six months of giving them constant reminders and sending them my baking details...company director says that she has quit and company has closed..without informing me or clearing my dues btw...director gives a makeshift salary assessment and says that she can "personally" pay 5000 rs through gpay...after i point out negligence and unethical practices....director (even though she has quit) says that i am not entitled to any salary at all !

Pradipta Nath
(Expert) 14 October 2022

serve a legal notice and go for filing a money suit.
---