Property distribution

Kiran Kiran
(Querist) 27 November 2021 This query is : Resolved

Family consist of 5 members
Father, mother and 3 sons
My question is
Earning of property individually (sons self acquire earnings) before marriage belongs to family or will it belongs to the person who has earned.

P. Venu
(Expert) 27 November 2021

You are yet to post the material facts.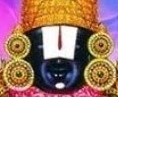 kavksatyanarayana
(Expert) 27 November 2021

yes. to my understanding, if sons acquire the property on their name individually, with their own earnings, then it is their self acquired property.

K Rajasekharan
(Expert) 27 November 2021

The properties purchased based on the income of the members of the family in their name or ownership are their self acquired properties.

Harinarayan R. Tripathi
(Expert) 30 April 2022

Any property acquired by anyone through his own funds is known as 'Self Acquired Property' and for such property no family member or other person can have any right therein, unless otherwise proved for flow of funds.
---