Potability enquiry j k sinha nagpur

Querist : Anonymous (Querist) 26 June 2021 This query is : Resolved

I HAVE TAKEN HEALTH INSURANCE POLICY FAMILY FLOATER SINCE YEAR 2015 TO 2020 (5YEARS) COMPANY X AND FROM 18DEC20 TO 17DEC21 I TOOK POTABILITY IN Y COMPANY WITH 3MEMBERS ME 55,WIFE 50,SON 22 YEARS .
AT PRESENT Y COMPANY HAVE CANCELLED MY INSURANCE COVER IN HAVING VALIDITY FROM 18DEC20 TO 17DEC21 AND BROKEN BY CONTINUITY INSURANCE COVER OF OTHER TWO MEMBERS ARE INTACT,WHAT IS THE REMEDY FOR THIS PROBLEM ALSO ADVISE AS PER IRDAI NORMS IS IT MANDATORY FOR HEALTH INSURANCE COMPANIES TO PROVIDE VOICE CONVERSATION RECORDING IF DEMANDED BY UNDERSIGN IS IT MANDATORY OR OPTIONAL ,WHAT OPTION ARE AVAILABLE TO ME SINCE AS PER IRDAI NORMS AFTER 5 YEARS ALL CREDITS OF OLD INSURER ARE TO BE PROVIDED BY NEW INSURER ,THE NEW INSURER COMPANY Y HAVE CANCELLED MY INSURANCE COVER ON GROUND OF NON DISCLOSURE OF MATERIAL FACT OF PRE EXISTING DISEASE


P. Venu
(Expert) 27 June 2021

You can take up the matter with the Insurance Ombudsman or with the Consumer Forum.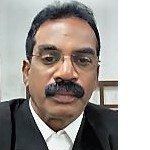 T. Kalaiselvan, Advocate
(Expert) 30 June 2021

Group Health Insurance:
The items covered are :
The policy provides indemnification of medical expenses incurred by the Insured during the hospitalization, domiciliary hospitalization, for any illness or injury suffered during the Policy Period.

Optional and add on covers are :
Cover for Pre-Existing Diseases
 Maternity Expenses
 Out Patient Department (OPD) Expenses
 Cost of Prescribed External Medical Aid
 Baby Day One Cover
 Critical Illnesses Cover
 Travel Expenses For Medical Treatment
 Dental Expenses
 Cover for Alternate Methods Of
Treatment
 Donor Expenses
 Ambulance Charges
 Pre and Post Hospitalization


The Policy shall be void and all premium paid hereon shall be forfeited to the Company, in the event of misrepresentation, mis-description or non-disclosure of any material fact.

The new insurer is right to reject your insurance police for the said reasons becasue the contract with the new insurer is afresh and you may have to abide the conditions of the policy conditions.
In my view you may not get any relief even if you approach the Insurance Ombudsman or IRDA or even the consumer forum because the reasons stated by the insurer to cancel your policy is a very valid reason.

Querist : Anonymous (Querist) 30 June 2021

The policy is not new it is ported after 5 years and as per irdai norms the new insurer has to provide benefits gained with the old insurer I had declared in the propsal form hypertension yes/diabetes no/any other yes/cataract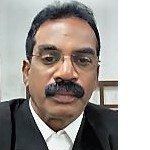 T. Kalaiselvan, Advocate
(Expert) 01 July 2021

Health Insurance Portability allows policyholders to transfer their existing health insurance policies to a new health insurance provider. Portability safeguards customers from being taken for granted by insurance companies, gives them flexibility, and offers better and more options
Insurance Portability is an effective yet amazing option for those policyholders who are not satisfied with their current insurer or plan. Before you opt for portability, it's safe to go through the terms and conditions of the health plan.
However
if you have a regular health policy, you cannot port to a critical illness policy.

Also, the policy-holder might be subject to medical-check up as well.
Note that there are chances that your new insurer may reject your porting request if your health status does not match their terms and conditions.
---