Place of court for filing case u/s138

Querist : Anonymous (Querist) 10 July 2010 This query is : Resolved

Resp. all experts lawyers

A very confusing situation has arised in my case when I went to file the after expiry of notice period in the court. The hon`ble magistrate refused to file the case on the ground that payer has his office & bank at DELHI so case will be filed at DELHI.

In my case , I paid Rs. 2.00 lac to bulder from my FARIDABAD ACCOUNT & CHEQUE given to me was also bounced at my bank at FARIDABAD. I sent demand notice to builder from my FARIDABAD residence through lawyer.

Hon`ble magistrate is using the decision of some case of 2001 which was given in the favour of accused on the basis of fling wrong jurisdiction of applicant which was same as in my case.

I went to my builder and taken new cheque but now, I am very much confused regarding place of filing court in future. The cheque is in the name of MY WIFE & she cannot go DELHI on dates for facing the case.

PLEASE ADVICE ME WITH FULL RULING OF SUPREME COURT REGARDIND APPROPIRATE JURISDICTION FOR FILING CASE u/s 138 INA.

With high regards

Guest (Expert) 10 July 2010

NANDKUMAR B.SAWANT.M.COM.LL.B.(MUMBAI),ADVOCATE
MOBILE.9271971251, 9960223100
e.mail.adv.nbsawant@yahoo.co.in
e.mail.nandkumarbs@sify.com

REGARDING THE CASE UNDER SEC.138 OF N.I.ACT KINDLY NOTE THAT.

1.ANY CRIMINAL COMPLAINT CAN BE FILED AT THE PLACE OF OFFENCE OR WHERE PART OF OFFENCE WAS COMMITED ,THE RELEVENT COURT HAS THE JURISDICTION.
2.IN YOUR CASE YOU STAY AT FARIDABAD AND ACCUSED IS FROM DELHI AND BOTH HAVE BANK ACCOUNT AT RESPECTIVE PLACES .CHEQUE WAS DEPOSITED AT FARIDABAD AND WAS DISHONOURED BY THE BANK OF ACCUSED FROM DELHI.THOUGH TILL THE SAID JUDGEMENT SEVERAL CASES WERE FILED AT EITHER OF THE COURTS ,BUT DUE TO THE SUPREME COURT JUDGEMENT PASSED RECENTLY
IN HERMAN ELECTRONICS MATTER, THE SAID COURT IS NOT ACCEPTING YOUR COMPLAINT.
3.AS YOUR WIFE IS THE PARTY AND HOLDER OF CHEQUE, AND IT IS NOT CONVENIENT FOR HER TO GO TO DELHI FOR FILING THE CASE THEN SHE MAY GIVE POWER OF ATTORNEY TO SOME OTHER PERSON ON BEHALF OF HER TO FILE THE COMPLAINT AND GIVE THE EVIDENCE.IT IS PERFECTLY LEGAL.I AM HANDLING SIMILAR MATTER AT MUMBAI COURTS PLEASE NOTE.
4.IN CASE YOU NEED ANY FURTHER HELP REGARDING THE FORMAT OF POWER OF ATTORNEY WILL SEND THE SAME, YOU CAN GET IT NOTORISED AND IT IS PERFECTLY VALID.

GOOD LUCK.
WITH BEST REGARDS TO YOU YOUR FAMILY AND FRIENDS.
THANKING YOU
YOURS SINCERELY
NANDKUMAR B.SAWANT.M.COM.LL.B.(MUMBAI),ADVOCATE
4.

V.T.Venkataram
(Expert) 11 July 2010

Please go through the Judgements of The Hon'ble Apex Court in i)K.Bhaskaran Vs.
Sankaran Vaidhyan Balan & Anr. reported in (1999) 7 SCC 510, (ii) Vinay Devanna Nayak Vs. Ryot Sewa Sahakari Bank Ltd., reported in (2008) 2 SCC 305, (iii) Karnataka State Financial Corporation Vs. N. Narasimahaiah, reported in AIR 2008 SC 1797, (iv) Smt. Shamshad Begum Vs. B. Mohammed, reported in AIR 2009 SC 1355, (v) Ramish Francis Toppo Vs. Violet Francis Toppo, reported AIR 1989 (Cal) 128, (vi) Jaisri Shau Vs. Rajdewan Dubey & Ors., reported in AIR 1982 SC 83, (vii) Syed Mohideen Vs. Government of Tamil Nadu & Anr., reported in AIR 1986 (Madras) 188.
The above judgements deal with Jurisdiction to file cases u/s 138 of the Negotiable Instruments Act.

niranjan
(Expert) 11 July 2010

Very kind of you Mr. V.T.V.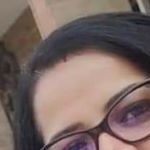 RAKHI BUDHIRAJA ADVOCATE
(Expert) 11 July 2010

Dear Venkataraman,
I do not think so that the old judgements have any value before the new judgement of Hon'ble Sc.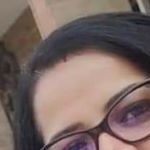 RAKHI BUDHIRAJA ADVOCATE
(Expert) 11 July 2010

Dear Author,
If u need lawyer in Delhi, as per jurisdiction of ur case, u can call me at 9871158578
---
You need to be the querist or approved LAWyersclub expert to take part in this query .