Need noc from apartment for shop?
Amey Bhandare
(Querist) 27 September 2023 This query is : Resolved

We recently bought a shop in an apartment that is sanctioned as a professional office in the building plan. However, a person from the apartment said that you can't run any food-related business in this shop because this area falls under the R1 zone.

But in the Unified Development Control and Promotion Regulation (UDCPR) rule, some food-related activities are allowed in the R1 zone (such as student's mess, pan shop, etc.).

So, if we want to open a student's mess in that professional office, do we need an NOC from the apartment?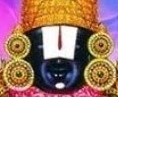 kavksatyanarayana
(Expert) 27 September 2023

R-1. (In the case of C Class MCs, Nagar panchayats and R.P. areas, the above road width of 12 m. shall be 9 m. in non-congested areas). The following uses and accessory uses to the principal use shall be permitted in buildings or premises in purely Residential zones, subject to other regulations:- i) Any residences, Slum Improvement / Rehabilitation. ii) Hostels for students / working men/ women, lodging with or without boarding facilities. iii) Old age home, sanatorium, orphanage, night shelter dormitories. iv) Customary Home occupation i.e. occupations customarily carried out by the members of the household without employing a hired labourer and shall include stitching, embroidery, beauty parlour, button making etc. with or without motive power. If motive power is used, the total electricity load should not exceed 1 HP (0.75kw). v) Medical and Dental Practitioner's Dispensaries including pathological laboratories, diagnostic clinics, polyclinics, counselling centres, and clinics, are to be permitted on any floor. Maternity homes, clinics, and nursing homes with indoor patients with beds not exceeding 20.
Amey Bhandare
(Querist) 27 September 2023

Yes, right, in rule also included-
Private coaching classes, student's mess in an independent building or part of building
upto100 sq.m. Subject to separate parking facility in the same premises.

But if its permissible in R1 Zone then do we need an NOC from the apartment?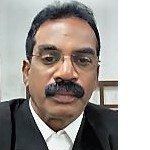 T. Kalaiselvan, Advocate
(Expert) 29 September 2023

If this is coming under the apartment association, then it would be advisable that you obtain a NOC from them to avoid any confrontation in this regard

P. Venu
(Expert) 29 September 2023

Relaxation of zoning restriction, if at all any, is beyond the authority or discretion of the apartment association. As such, what is the relevance of NOC from the association?
---