Need help on RCR & Talaq

syed
(Querist) 26 May 2011 This query is : Resolved

Respected,
Married on 2005 in chennai, she left home after 5 months citing reasons ( harrasment/ torture etc which is not true), 2007 march she left bangalore with her family, all these 02 years i was in gulf but visit india in small vacations several times. jan 2008 i settled in hyderabad to continue relationship by leaving gulf & other abroad oppertunities. Went sevral times to call her in bangalore but she didnt, In 2008 last quarter she started caling me to send separation papers, but i moved to court for RCR in febraury 2009 despite of knowing & reciving notice she didnt attend haring, I got exparte, after then also i waited for some time then we met her uncles few times in bangalore finally they brought her chennai on july 2010, infront of both the family members she agreed to stay with me in hyderabad as house wife. she stayed only for 4 months, in december 2010 once again she stayed in her mother home in bangalore after bakrid festival vacation and still continued. We went to call her on march 2011 but she & mother send us empty handed. Now am moving to chennai, once i reach chennai i decided to call her once again if she joins alhamdullilah - if she didnt join me then decided to divorce her, now i need your guidience on what to do if she didnt join
1) whether i have to apply RCR again or i can send talaq notice directly to her with IDDAT period ( as providing IDDAT period time itself is a kind of reconcialtion effor which give time to wife to think and join husband)
2) already am having Exparte, again i have to apply for RCR or in previous RCR itself i can continue the case
3) I can apply RCR and send the first talaq notice at the same time
4) by keeping 2009 exparte notice i can send the talaq notice without applying for RCR now

Any other issues or guidiance which arises need you to please bring to notice to follow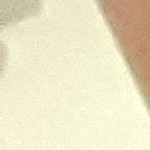 M.Sheik Mohammed Ali
(Expert) 26 May 2011

is she known that your got expartee order or not ? if no, you just call her formally via phone or relatives, if not come then inform that i did get expartee order, then they will do any thing if you like do as your wish.

Dr. Imran Ahmad, MOZA
(Expert) 26 May 2011

See if both you can patch up. There is nothing any body can do in relation to this. Both should know what life partners can do. To be clear most societies are not following Shara as you have tipped us. Therefore there are no bonds.
You are looking for things so that people around you do not bother both/(such) parties.
There has to be something common between you and the girl. Both search that. OR you search that if you have that heard.
My Regards.

Devajyoti Barman
(Expert) 26 May 2011

1. No you need not apply for RCR . Rather you can implement the decree by filing execution petition.
2. No second RCR but execution of the first decree.
3. Both RCR and the talaq can not go simultaneously.
4. You have to choose one of the two.

syed
(Querist) 26 May 2011

Dear Mohammed,

Yes she knows as soon as i got exparte, even i informed to her family members
In july 2010 recociliation meeting but then too they didnt give any importance to that, just left her in chennai to stay & continue relationship with me in hyderabad, but after 4 months again she started to stay in bangalore with her mother, we went to call this march 2011 she said she will join me once i get transfer to chennai. Now next month am shifting to chennai from hyderabad, if she joins me then its good for me and her as well, my question is if she didnt join me then diffenetly i have to make decision even i cant allow her to stay just like that in her mother home for months & year so better seperate

Hope you understand
now request you to plase guide me on above equiries

syed
(Querist) 26 May 2011

Dear Burman,

What it means
2. No second RCR but execution of the first decree.

Even i dodnt want to send her talq notice at the first stage, first i will apply for RCR if she didnt join me then only i will apply for talaq

But i dodnt want to give her more time as she already waisted my five years by taking the advantge of my soft character

syed
(Querist) 26 May 2011

Dear Imran,

Even i pray she join me in chennai if she didnt then i cant wait for more as its already five years now how long i wait to get into this relationship which leads no where
---
You need to be the querist or approved LAWyersclub expert to take part in this query .