Need draft of Will

Bindu
(Querist) 28 November 2008 This query is : Resolved

Can any one provide me with draft of will and the procedure to get it registered.I am from Mumbai

Thanx in advance

Bindu

Apurva Kumar
(Expert) 28 November 2008

Its very simple just go to ny book store and ask for a 'The Indian Succession Act,1925'you may buy it will cost only rs.40-50/ the book should of Universal's(recomended)code no.S-20 turn to pg-103 here is your solution'MODEL SPECIMENS'of Will for safety take new edition.Any further information mail me.I would have send you a soft copy but presently i hv not ny.
Apurva-Kr
Lawyer P.H.C

podicheti.srinivas
(Expert) 29 November 2008

i am herewith giving you amodel or format of will,i hope it may be of some use for you.

WILL

THIS IS THE LAST WILL AND TESTAMENT OF ME, .............., S/O. ..........................aged ABOUT .......... years, residing at .............................., Mahe, seychelles, having now come to India, and residing at House No. ................., while of sound body and mind.

I revoke all the testamentary dispositions heretofore made by me, and declare this to be my last will and testament. I have made this will out of free volition, without undue influence or coercion from anybody.

I appoint my wife Mrs. ........................nd my son S, as the joint Executors of this Will. My Executors shall firstly discharge all the just debts of my estate, and thereafter distribute the assets in the manner hereinafter set out by me.

I am a resident of Indian origin. I have assets in Seychelles in respect of which I am making a separate disposition by executing a Will to be applicable to my assets located in that country.

I have a house bearing no. ........................... I hereby bequeath the said house in favour of my wife, .................for her life and, thereafter, to my son . For clarity, my wife shall not have the power to alienate the house during her life time, but as owner of the property during her life time shall be entitled to reside therein and/or enjoy any other benefits from the property.

My wife, , jointly owns plot of land in ........................... In view of the provisions that I am making for my daughter, my daughter & my son-in-law (on behalf of the minor ...........) will relinquish their interest in favour of my wife in the said plot of land at ...................................

I hold deposits, investments in mutual fund, in the individual name /in joint name with my son.

From out of the funds that I have deposited with mutual funds, those that are held in banks as FCNR deposits etc., a bungalow shall be constructed on the plot of land in .......................................and the said bungalow after construction shall be let out. The rental income from the said property shall be exclusively for the benefit of my wife Mrs. ...................., during her life time which she shall use for upkeep of the new bungalow to be constructed there and also the house at................................and to look after herself. If for any other reason the rental income falls short of the sum of Rs. 2 Lakhs per month, the deficit shall be made good by my son ................. to facilitate the maintenance of the properties and the personal expenses of my wife. Additionally, my son ...................... will also meet any extraordinary medical expenses of my wife ....................

My wife will be making a separate Will bequeathing the said plot of land as also the building to be constructed thereon in favour of my son ............and my daughter in law.................. Only out of abundant caution, I also make a bequest in respect of the said property thereon in favour of my son ..................... and my daughter –in- law .................in as much as the source for construction of bungalow on the said property would be partly flowing from me.

I intend to give a sum of Rs. 2 Crores to my daughter .............. I initially intend to give a sum of Rs. 1 Crore and the balance sum of Rs. 1 Crore in two installments of Rs. 50 Lakhs each.

In case I am not able to give the said sum to..................... during my lifetime, my son ................. shall pay over a sum of Rs. 1 Crore immediately after my demise to my daughter ............... He shall pay a sum of Rs. 50 Lakhs within a period of one year from the date of my demise and another sum of Rs. 50 Lakhs within a period of two years thereafter.

In the event I make a gift of the sum of Rs. 1 Crore or Rs. 1 ½ Crore, as the case may be, then an obligation on my son, ..................., one of

Bindu
(Querist) 01 December 2008

Thank You Mr Aprova and Mr. Srinivas.

I will obliged if any you can tell me the procedure of registration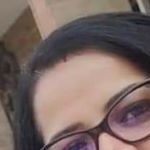 RAKHI BUDHIRAJA ADVOCATE
(Expert) 03 December 2008

u will have to file an application for its registration in the registrar court of ur concerned area. u would have 2 submit a nominal fees thereafter the court would call the bequetheer alongwith the witnesses n after due verification n clarification it would got registered.

Bindu
(Querist) 04 December 2008

Thank you Rakhi
---
You need to be the querist or approved LAWyersclub expert to take part in this query .