My 8 yr old was molested by other 11 yr kid.
Raeesa Shaikh
(Querist) 20 November 2023 This query is : Resolved

Dear, whom so ever it may concern,
As a parent of 8 yr who is been molested by another kid who is 11 years old in building premises on the pretext of playing in the building lobby, the kid has pulled my son's pants in front of other kids.
I would like to know what can I do against the parents who are tenants and his relatives residing in the building on his parent's document in our building and the kid who does not go to school or is getting an education also misbehaves and has a lot of previous complaints.
I need to know if there is anything I can do or can make society do for my kid as he feels humiliated and scared of facing other kids.
My husband tried to talk to society members about not allowing the kid on the premises but in vain.
Kindly help if there is a solution.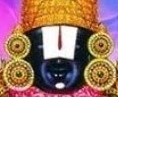 kavksatyanarayana
(Expert) 20 November 2023

A written complaint shall be given to the society marking a copy to the Joint/Dy Registrar of Coop. Housing Societies of your district. to take necessary action to vacate that boy's family as they are tenants. In my view, it is better not to give a complaint against the minor boy at the Police Station.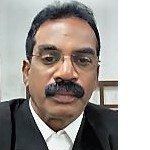 T. Kalaiselvan, Advocate

(Expert) 20 November 2023

If a child above 7 years of age sexually harasses or sexually assaults another child , they can be considered an abuser and punished under the Juvenile Justice (Care and Protection of Children) Act, 2015.
While the inquiry is going on, minors can only be detained in Observation Homes or a Place of Safety.
You can lodge a complaint with the local police for the offences of molestation if the society is not cooperating.
When the police arrives then the parent of the rogue child may come for compromise
Raeesa Shaikh
(Querist) 21 November 2023

Thank you Kavksatyanarayana, yes, I have not complaint it to the police as the child is a minor but they have registered a police complaint against my husband for not letting the child be in the building premises and alerting other children to be alert of such a situation. Other parents don't take this as a offense as both are victim and the accused are minor and think that it happens as the children enjoy such things. I wish I could somehow raise that this is not a normal thing to do even in kids.
Thank you T. Kalaiselvan I appreciate your concern and letting me know that there is a law for such a thing but as mentioned I did not lodge a complaint thinking of the child what can I do now? I will be travelling to Germany soon as my sister has fallen sick over there and needs a family member to sign a concern form at the hospital I am scared to leave my child behind in such a situation. Please could you let me know if there is something I can do before leaving as I have already signed and sent a written complaint to the society on the issue? Also, society is cooperating with me. But the child's mother thinks I am making it big and she doesn't want to understand the situation. I feel helpless as a mother towards protecting my child.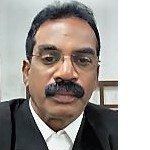 T. Kalaiselvan, Advocate

(Expert) 21 November 2023

Your physical presence at this moment is very essential because the things may jeopardize during your absence resulting into any irreparable loss.
Hence you may decide ab out staying back in the interest of the child which is paramount or entrust the task to any trustworthy person capable of handling the situation effectively
Raeesa Shaikh
(Querist) 22 November 2023

Thank you once again T. Kalaiselvan. I am in a very difficult situation deciding between my sister and my child. Let's see I will try and do as you advise if I leave. Thank you so much for your concern and for hearing me out.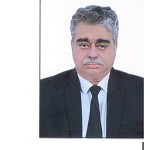 Sudhir Kumar, Advocate
(Expert) 01 December 2023

Agreeing with Mr Kavksatyanarayanaand Kalaiselvan I will add that the tone of parents changes on seeing a cop.

agreeing


Raeesa Shaikh
(Querist) 01 December 2023

Thanks, Mr Kumar for agreeing.
It just seems they have made a written police complaint against my husband. The mother of the accused child is a karyakarta of the ruling party in Maharashtra. I am not scared of her threat but as I see the news of such young children taking extreme steps if unnoticed. The kid doesn't go to school and roams freely around talking gibberish and I don't blame him. Many parents don't take this as offence they think it's okay to do such pranks on friends. I as a responsible mother don't want my kid to do such acts to other kids so I stood firm against this. I wish I could raise awareness on such a topic.
---