Managing commitee control over festival commitee

Querist : Anonymous (Querist) 15 September 2023 This query is : Resolved

Do Managing Commitee have control over festival Commitee. Reason is we for past two years have given youths to manage yearly festivals in society. The managing Commitee newly formed is creating lot many problems for this youths to celebrate festival or usage of society space. FYI festival Commitee is nor registered and for past 7 years to what ever contribution received from members festival is celebrated. Need to understand role of Managing Commitee on such Festival commitee and can we reach out to registrar to resolve this daily issues raised by managing commitee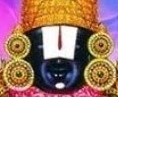 kavksatyanarayana
(Expert) 15 September 2023

All the members who are interested in celebrating festivals make a decision in the Annual General Body meeting of the society with the majority. Then the committee will not object to it. It is only an amicably settled issue but not a legal one.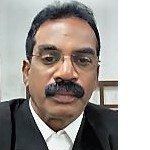 T. Kalaiselvan, Advocate
(Expert) 16 September 2023

The festival committee is not an official committee or a branch committee of the society.
It is just a group of members residing within the apartment complex and they have formed a committee of friends on their own without taking permission from the association.
They cannot take advantage of the society's silence over this in the past and canot claim any rights to perform puja or any festival celebrations without the society's permission.
The MC also cannot take a decision to permit them to celebrate festivals on their own, they may have to pass a resolution among the MC members meeting or to refer to the association members by notifying a special meeting and then get it approved by a resolution.
This would be the legal and proper procedure to be followed in this aspect.


Dr. J C Vashista
(Expert) 18 September 2023

Well analysed, opined and advised by experts, I endorse.
Festival Committee is a sub-committee of Managing Committee, which do not have separate legal existence and may be superseded / replaced / or dissolved by present MC.
You may raise the issue in AGM of the Society, if you feel strong and majority of the members follow your views.
---