Maintenance under 125

Querist : Anonymous (Querist) 30 March 2023 This query is : Resolved

Hello,
I was married in Nov 2020, my wife left home in April 2021 after arguments with my mother, then came back in April 2022, then without any reason left again in May 2022. After that she filled a lawsuit under 125 and complaint to women cell. I was unaware of sec 125 of which I recieved judgement in Dec 2022. This month after few appearings Judge asked me questions. I had a takeaway restaurant business which closed down after my marriage in 2020. Then I started again in Aug 2021 which unfortunately closed down again in Dec 2021. Since then I am unemployed/ out of business. Now my wife mentioned that I earn 2 lk p.m. due to which Judge passed (ex parte) maintenance of 20K p.m. I have filled recall under 126. So finally after appearings when judge asked question he asked to do settlement outside, where wife demanded 20 lk. I am of which have to take personal loan can only provide maximum 4 lakhs ( max eligibility amount), now judge asked me to beg or borrow from relative and to do settlement at 7.5 lakhs. What are the option for me now. My advocate is not advising anything promising which can be of favor to me. I am B.Tech which I completed in 2009 my wife is double MA and use to be teacher before marrige she left job due to COVID. Can judge ask me to beg money or borrow from relatives. What are the options for me. Can going jail is better option for me as I can't pay that amount my parents are retired and we have a income of total 30k p.m.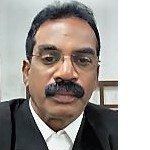 T. Kalaiselvan, Advocate
(Expert) 30 March 2023

You first of all get the exparte judgment set aside after which you contest the case on merits.
If the judgment is again in her favor then you can prefer an appeal before the appellate court

Dr J C Vashista
(Expert) 31 March 2023

It is better to consult and engage a local prudent lawyer for appreciation of facts and professional advise.

K Rajasekharan
(Expert) 31 March 2023

If you are interested, please go through a brief overview of the law relating to maintenance to wife, under Section 125 CrPC, is described in my article at https://lawwatch.in/maintenance-for-wife-children-parents-u-s-125-crpc/

Querist : Anonymous (Querist) 03 April 2023

Thankyou all for your replies.
---