M.A.C.T. CASES

S.K.SARRAF (ADVOCATE)
(Querist) 18 August 2008 This query is : Resolved

I HAVE BEEN LOOKING FOR CASE LAWS ON THE FOLLOWING POINT-

WHEN DOES AN APPEAL LIE AGAINST AN AWARD IN MACT CASE ? IF SO, WHAT ARE THE PROVISIONS ?

Regards !

S.K.Sarraf(Adv),
sunnysarraf@gmail.com

Srinivas.B.S.S.T
(Expert) 18 August 2008

Yes there is a chance to appeal the verdict in MACT cases. As MVOP cases are covered by CPC the provisons of CPC can be adopted for appealing the award in MVOP cases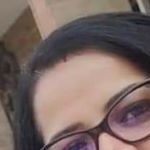 RAKHI BUDHIRAJA ADVOCATE
(Expert) 18 August 2008

yes, u can file an appeal against the award in MACT case.
For further querry u can contact at:
rakhibudhiraja@gmail.com
Mb.-987115878, 9711364956

Tribhuwan Pandey
(Expert) 18 August 2008

Under Section 173 of M.V. Act an appeal lies against the award passed by the MAC Tribunal.
Section 173 of Motor Vehicle Act:
Appeals: (1)Subject to the provisions of Sub section (2) any person aggrieved by an award of a Claims Tribunal, may within 90 days from the date of award prefer an appeal to the High Court.
It is provided an appeal shall not be entertain unless the appellant deposits twenty five thousand rupee or fifty per cent whichever is less before the High Court.
(2)No appeal shall lie against the award if the amount in dispute in the appeal is less than ten thousand rupees.
Comments: i) There is no bar to filing the joint appeal by the owner of the vehicle and insurer.
ii) claimant can also file an aapeal for enhancement of award. He is not required to make mandatory deposit.
iii)owner can also file appeal against the recovery rights given to the insurer.

Tribhuwan C. Pandey
Advocate
tribhuwanc@gmail.com

SANJAY DIXIT
(Expert) 31 August 2008

Yes, Appeal lies against an award passed under MACT case.

S.K.SARRAF (ADVOCATE)
(Querist) 03 October 2008

I NEED SOME CITATIONS ON - PERSONS WITH DISABILITY ACT,1995.

MY CLIENT ACQUIRED DISABILITY- LEFT HAND AMPUTED IN NHPC PREMISES IN 1993.
WORKING SINCE 1991. NO CONTRACT OF EMPLOYMENT..NOW WORKING AS GARDENER AFTER AMPUTATION.
I AM CLAIMING EMPLOYMENT U/S 33 OF PERSONS WITH DISABILITY (EQUAL PARTICIPATION) ACT, 1995...WHICH ASSURES 3% QUOTA FOR DISABLED PERSON IN EVERY ESTABLISHMENTS.

S.K.SARRAF (SUNNY)
sunnysarraf@gmail.com

Abhishek
(Expert) 17 February 2009

hmmm...u can file an appeal...
---
You need to be the querist or approved LAWyersclub expert to take part in this query .