limitation of cheque

advocate satya
(Querist) 23 December 2008 This query is : Resolved

sir
one cheque is bounced on 25/11/2005, no notice is been issued , can the case be filed at present, do limitation attract and also pls guide if it is not admited in court do the court fee will forfited?

ESTHERPRIYA
(Expert) 23 December 2008

Mr. Sathya

In case of dishonour of cheque the notice which is mandatory to be given should be given within 30 days from the date of receipt of the return memo.

Your cheque at present is a stale cheque which lost its validity after 6 months.

But still what you can do is you can issue legal notice. In case the counter party reply and in notice if he accepts his liability then we can show fresh cause of action to file suit.

But it is a chance any way your claim is time barred.



Srinivas.B.S.S.T
(Expert) 23 December 2008

The validity period of a cheque is six months. In that period of six months you can present the cheque as many times as you want and after one of such dishonour if you issue notice to the drawer of the cheque within 30 days from the date of such dishonour, demanding him for payment of amounts covered under the subject cheque then the notice will be construed as notice issued under Section 138 of NI Act and after waiting for a period of 15 days from the date of receipt of the notice by the drawer/date on which the intimation was served, you have to file a complaint within 30 days after lapse of mandatory 15 days period. If you fail to do so then you cannot file complaint under NI Act however amendment of 2002 has provided for condonation of delay in filing a complaint provided a just and reasonable cause is provided to the satisfaction of the magistrate.

Now coming to the civil liability the limitation period is 3 years from the date of issuance of cheque or from the date of last acknowledgment of debt.

In your case both the options were dried out as per your version. so the only option left is to issue a notice and keep your fingers crossed praying that the other side will be dumb enough to admit their liability in the reply notice. Regards Srinivas BSST

Sreedhar Valiveti
(Expert) 23 December 2008

Mr.Satya,

When the cheque was bounced, from the date of bounce, within 30 days, a notice of demand should be sent to the party, who is issued the cheque;

Lateron you have to wait for 15 days, for his reply;

whether he gives a satisfactory reply then it is OK, otherwise you have every option to file the same Criminal Complaint, under Sec.138 of NI act within 30 days after that 15 days;

---- In your case this option was not utilized as you have not issued any kind of notice to him.

WITH REGARD TO CIVIL SUIT:

From the date of issuing of Cheque, you can treat the same, just like Promissory note, for which it will also have 3 years of time to file Civil suit -

---- but as far as the same also concerned that option was also NOT UTILIZED by you -

- SO, It is not possible to you to recover the said amount unless you acts with a smart manner - as try to issue a notice through a Lawyer and wait for reply - if in the said reply if he acknowledges his liability then it will be a great thing for you.
OTHER WISE it is NOT POSSIBLE.

--- regards Sreedhar.Valiveti

mahendra rai jain
(Expert) 24 December 2008

sorru dear it is time barred thanthere is no hope.. please try to contact the person to whom yu want money to issue a fresh cheque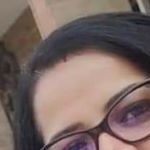 RAKHI BUDHIRAJA ADVOCATE
(Expert) 26 December 2008

I do agree with my all Ld. friends. U can't undergo the provision of 138 NI Act, but still there is one more option with u to get ur cheque amount. U can file a civil suit for recovery of ur cheque amount. The limitation period is three years. 4 further querries u can contact me at: rakhibudhiraja@gmail.com
Mb.-09711364956
---
You need to be the querist or approved LAWyersclub expert to take part in this query .