Legal heirs

Querist : Anonymous (Querist) 26 September 2023 This query is : Resolved

Hi All, I'm based out of Mumbai. I bought a property a couple of years ago where my parents funded 50% of the money from selling their old flat. I had taken a Home loan with an additional amount to renovate the house. While purchasing my sisters forcefully asked me to add my mother (76) as a co-owner of this flat. Post 6-7 months my mother passed away.
I planned to transfer my existing loan to a new bank due to the high ROI % post increase in repo rate.

During this process, the bank asked for an NOC from my sisters as my mother was a co-owner of this flat. One of my sisters is refusing to give out that NOC as she wants to keep her stake as an heir of my mother. However, she has no objection to me transferring the loan to another bank. The bank's legal team is not accepting this fact and needs a clearance on NOC for security purposes.

What can be done here.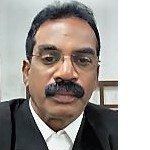 T. Kalaiselvan, Advocate
(Expert) 26 September 2023

To obtain NOC as well as a relinquishment deed from the other legal heirs of your deceased mother is an essential requirement.
So you have to compromise with your sister and proceed to comply with the legal requirements to proceed further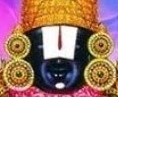 kavksatyanarayana
(Expert) 26 September 2023

Yes. Well analysed by the learned expert and there is no other go except to obtain a relinquishment/release deed from all the legal heirs of your mother.

Dr. J C Vashista
(Expert) 27 September 2023

Well advised by experts, I agree.
You will have to seek NOC / release deed from your sisters as they have equal share in the portion co-owned by your deceased mother.
---