interim injuction against brothers not to use the tubewell till the matter is disposed.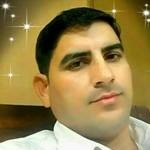 Anil Kumar kamboj Delhi M-9650
(Querist) 27 July 2008 This query is : Resolved

whether it is possible or not if yes how it may exercised Because i am just newly licenced for an advocate & at present i am pursuing LL.M from K.U.K.



sir ,
i have one tubvell for the purpose of irrgation to their land .But for a one year my three brothers prohibit me to get my right to get to use the tubvell.
we are three sharers in this tubvell.
so pls tell me to get my share as become according to the value of the which is set to be on the basis of self-compromise


I want to get my share because they were qurrelled to me regulerly on the basis of to get my water share.

So now i leave to use this tubvell & my lend is has no water

If i go to police station or deputy commissner for this problem they deny to help me .

And one time they filed a charge under cr.p.c sec.107&151.


So pls ,pls pls,pls sir kindly tell me what i could do their against to get my value of price of tubwell as a metter of right .

Because tubvell was named registerd my grand-father..The conection of tubvell is not their named .

so pls guidence me on such right to get my money on the basis as it is settled by a arbitrator or any other basis of compromise.....



Adv.Rajendra Kothari
(Expert) 27 July 2008

Dear anil,so far as interiem injunction is concerned,it can be granted only the applicant has prima facie case,balance of convenience is in favour of the applicant and irrepairable loss would be caused if it will not be granted.However you have not given details of your case.I find no irrepairable loss will be caused to your given case.So in my opinion it is not possible to grant interiem injunction.

Guest (Expert) 28 July 2008

You must be able to convince the court that there is illegal denial of water and that if the water is not shared, you will suffer and you must also show to court that there is sufficient water to be shared. Injunction is a discretion of the Judge, we cannot guess that.
---
You need to be the querist or approved LAWyersclub expert to take part in this query .